Number of Days: 2
Expense: 3700
Ideal Time to Visit: Winters
Aurangabad is a small city in Maharashtra famous for his UNESCO heritage sites Ajanta and Ellora caves which attracts people all over the world especially Chinese people. The below itinerary is a small 2-day trip to this location from Mumbai and how I planned my itinerary to cover all the important locations.
I started late night from Dadar, Mumbai via road through Savera Carriers (Bus service) at around 9:15 PM and the bus dropped me at Aurangabad around 6:00 AM. Though I traveled via Bus, but my preferred mode was train for which I couldn't get the ticket (Devagiri Exp: 21:10 to 4:05).
Once I reached, I checked into my Zostel then went to the bus stop to start my journey to Ajanta caves.


DAY 1:
Ajanta Caves
Ajanta Caves is around 130 km from Aurangabad which takes around 4 hours, one side. There are 3 options to reach there, one is by taking a private cab which would obviously be costly, the other is by taking a share cab and the third is by going via Bus. There is only 1 government Volvo bus which takes you to Ajanta caves and brings you back. So, I took the Volvo AC government Bus. The Bus starts from CBS bus stand at around 8:30 AM and brings you back by 5:30 PM. You get a time of around 4 hrs. to explore the place.
My opinion would be to take the Bus as the road is too bad to go via cab. You can either go by local bus or can take this Volvo. The Expense chart is given at the end of the itinerary.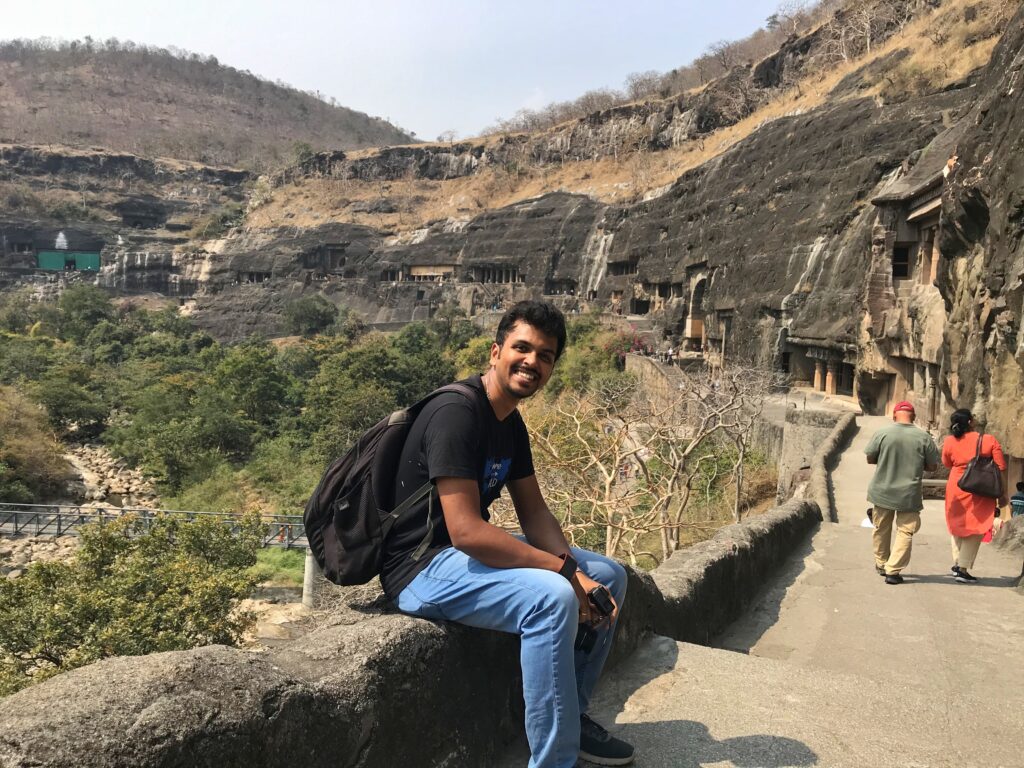 Ajanta caves are 30 rocks cut Buddhist caves dating 2nd century BC. Do read about this cave in Wikipedia to get a brief idea about all the caves or else you can take a guide there which would cost you as shown in the below table. The only place to have lunch or anything to eat is MTDC. I had my lunch there and then continued exploring the caves.

Approved Guide Charges
| | | |
| --- | --- | --- |
| Persons 1 – 5 | Half Day | INR 1,800.00 |
| | Full Day | INR 2,200.00 |
| Persons 6 – 14 | Half Day | INR 2,200.00 |
| | Full Day | INR 2,850.00 |
| Persons 15 – 40 | Half Day | INR 2,900.00 |
| | Full Day | INR 3,800.00 |
Chair/Porter Service
| | |
| --- | --- |
| Chair/Doli | INR 1,600.00 |
| Porter | INR 400.00 |

Frankly speaking, if you haven't read about the caves, then you should take a guide as there are paintings in the walls of some initial caves which are worth understanding. You would be able to see a lot of Buddhist sculptures and their preaching in all these caves.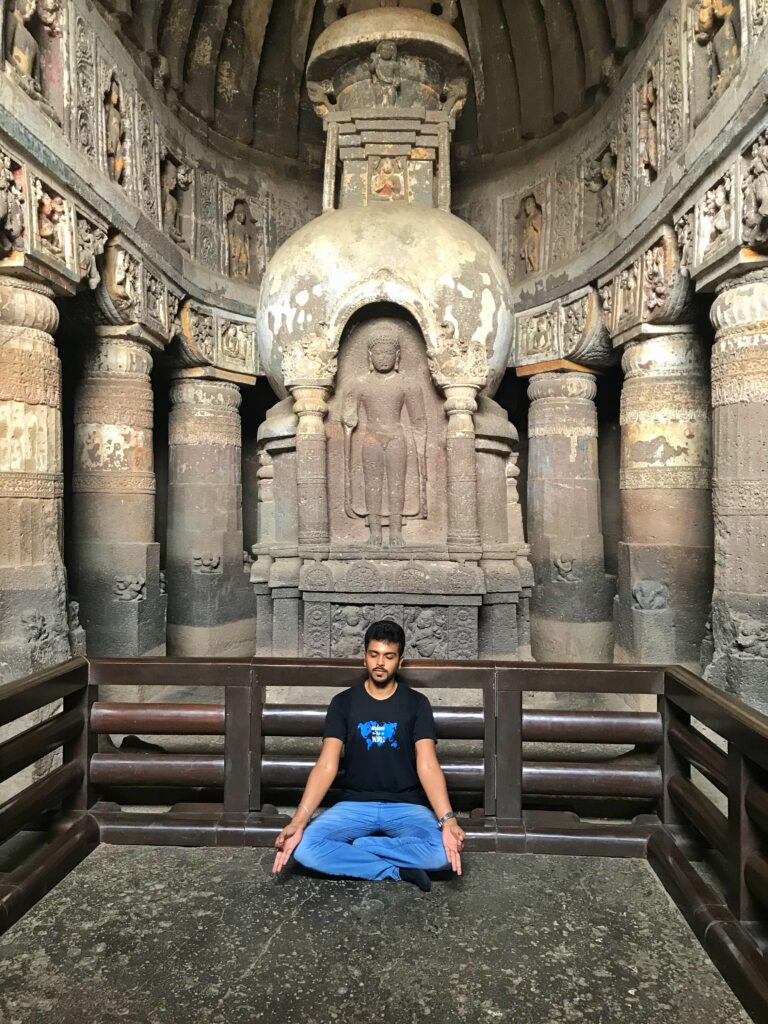 Then I came back at around 6 PM, For dinner, you have a lot of options if you are residing in the center of the city as I was staying in the main city.


DAY 2:
Grishneshwar temple
For the second day, to explore Ellora and Aurangabad, I hired an auto for the entire day which costed me as stated at the end of the itinerary. You can also take the same AC Volvo govt bus or a private cab which will cost around 1400 approx. The Bus would not take you to the Daulatabad Fort which is also a major attraction.
First, I went to the temple which is nearby the Ellora caves. Grishneshwar temple is one of the 12 Jyotirlinga of Hinduism dedicated to Lord Shiva. This is also an old temple reconstructed in the 16th century. You can cover this temple in around 30 mins.


Ellora Caves
The most important destination for day 2 are the Ellora caves. Ellora caves is mostly famous for its Kailasanatha temple which is made from a single rock. Isn't that fascinating! There are around 100 caves out of which 34 are open to the public. Caves 1 – 12 are Buddhist caves, 13 – 29 are Hindu caves and, 30 – 34 are Jain caves.
You can explore the Hindu and the Buddhist caves because they are located nearby but to explore the Jain caves, you must take a bus that starts from the Kailasanatha temple which is not that far. Take your time to explore the Kailasanatha temple because it's the most beautiful architecture in the entire Ellora.

To explore the entire Ellora caves, you will take around 3 to 4 hours depending upon your speed. A Guide would be required only for the Kailasanatha temple.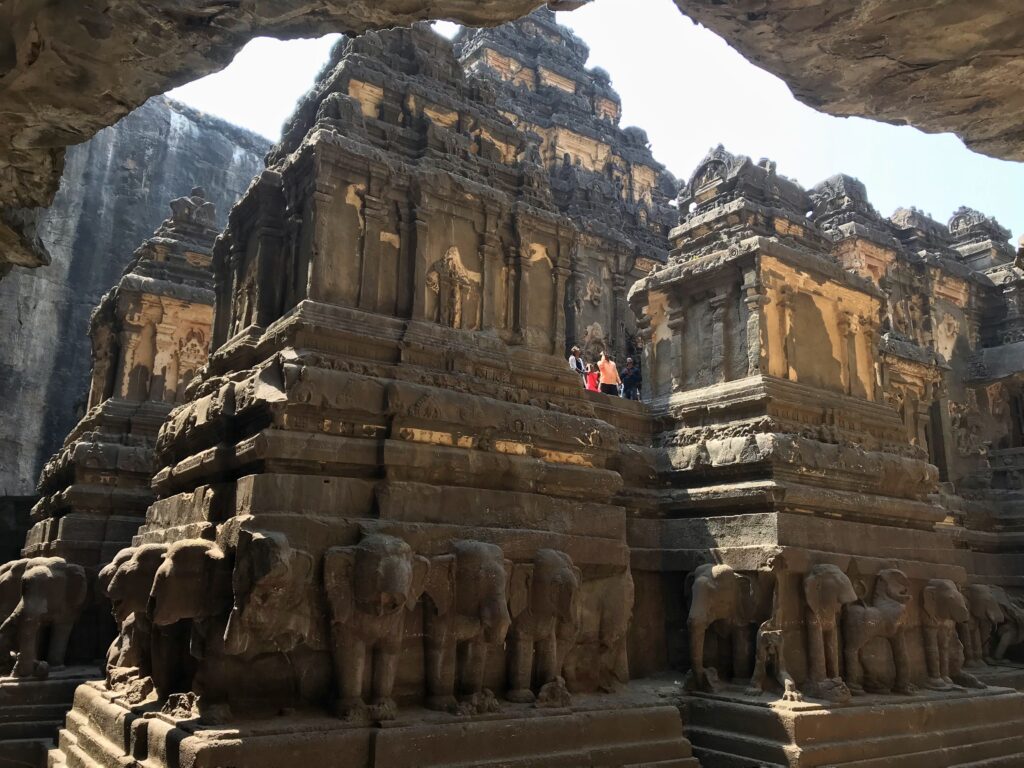 Aurangzeb Tomb
The last Mughal emperor Aurangzeb has his tomb near Aurangabad city. This tomb is bit off road while going from Ellora caves to Aurangabad city but if you take a rickshaw, the driver knows the way.

Daulatabad Fort
Also known as Deogiri. They say that this fort was unconquerable due to some of its specialties like only one entry and exit gate which confuse the people trying to conquer the fort. Once you enter the fort, you will encounter the array of canons displayed which were once a part of the fort.
Then comes the Chand Minar which is a tower resembling the Qutab Minar of Delhi. Also, there is a Hindmata temple near this Minar which is now almost destroyed to ruins.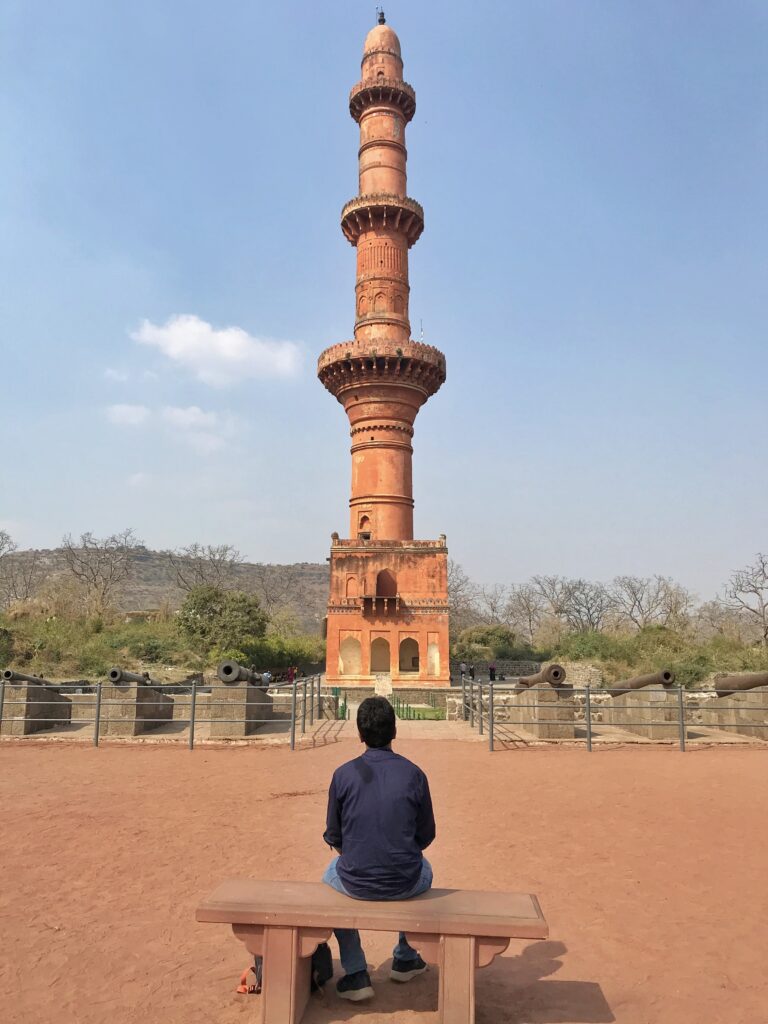 Then the real climb of fort starts, after a couple of meters you encounter with the Dark passage. So, the dark passage is the only way to go to the top. They say the tunnel was so confusing that once you enter, you don't have any clue which way to take and finally you get yourself killed inside the tunnel.
After the dark passage, you go to the top of the fort from where you get the aerial view of the fort.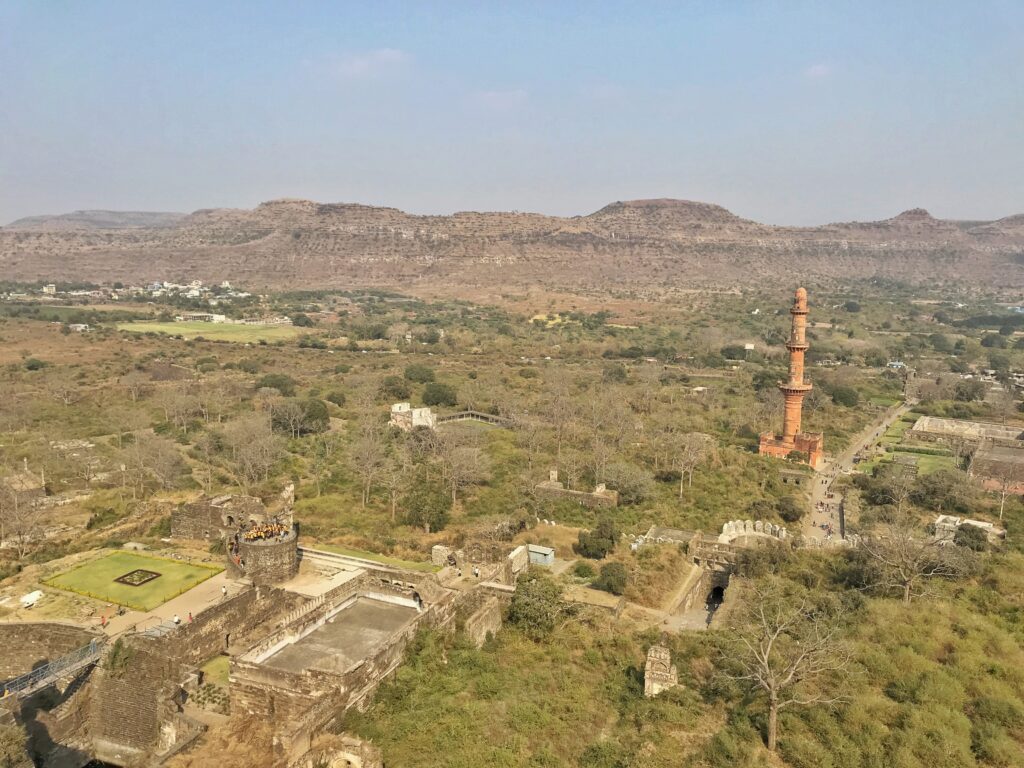 Bibi Ka Maqbara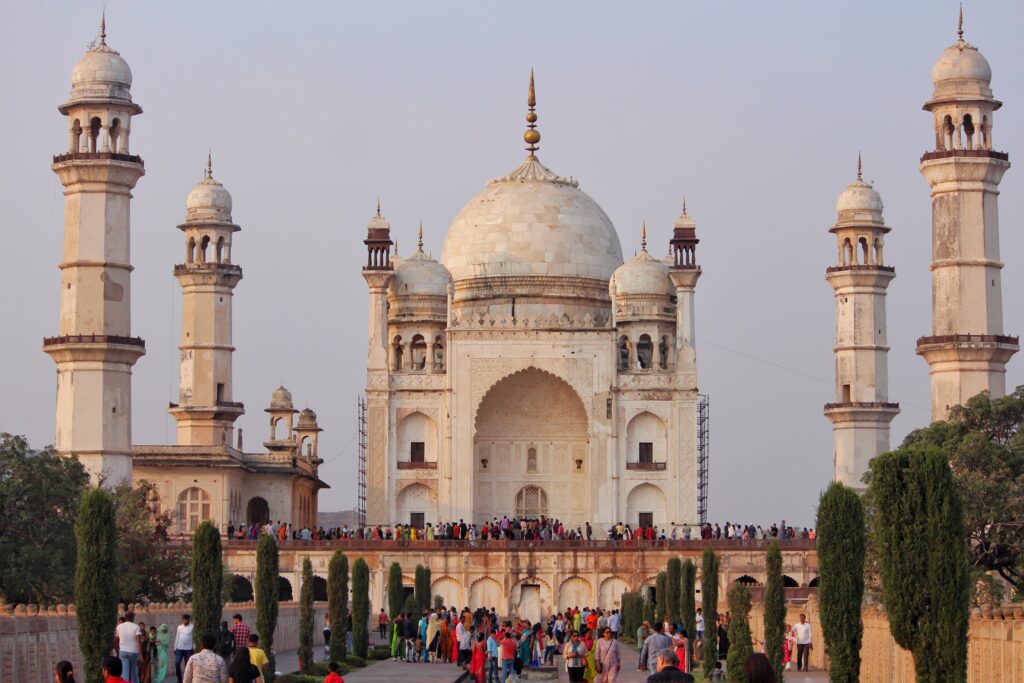 This was built by the Aurangzeb for his first and chief wife Dilras Banu begam. This monument resembles the Taj mahal but is very small in size, still famous among tourists. The best time to visit this place is during sunrise or sunset, I witnessed the sunset from this place.
Read more about Bibi Ka Maqbara in below post:
https://travelsafaraurhum.com/bibi-ka-maqbara-the-dakkhani-taj/
I ended my trip here by spending some peaceful time near this monument and relishing the history.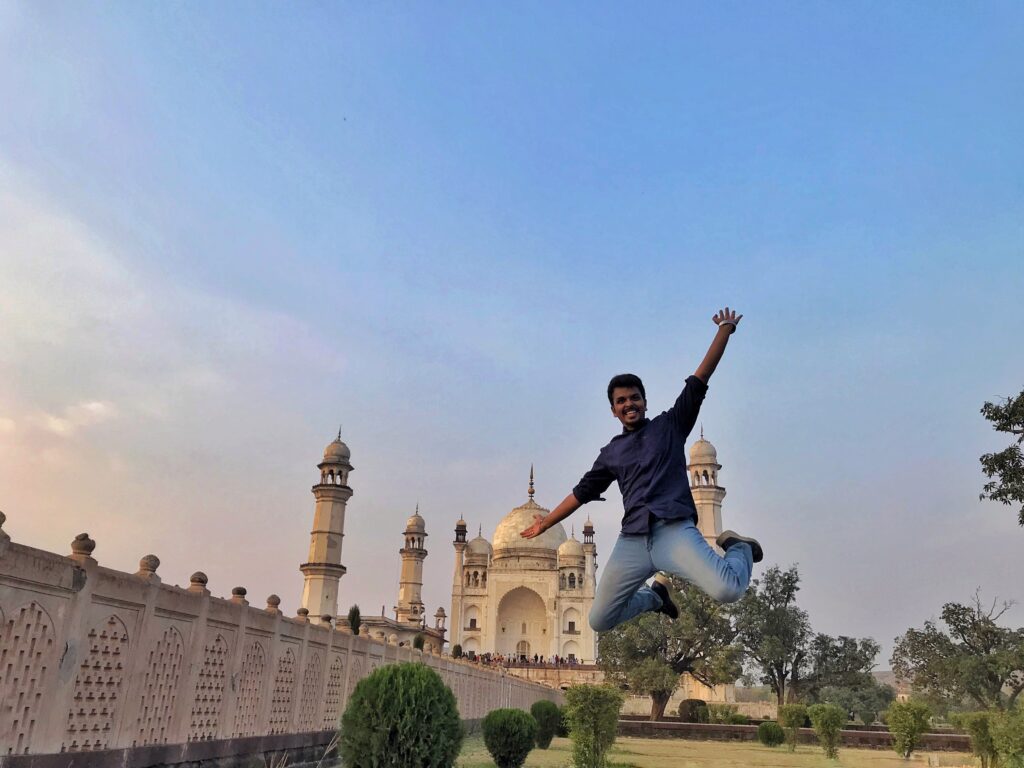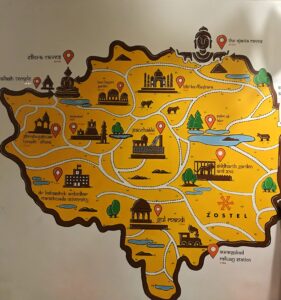 Apart from this important place, if you have time you can also visit places such as Aurangabad caves, Panchakki, Chhatrapati Shivaji museum, soneri mahal.
If you are a history buff, I would highly recommend this place. You can plan a weekend trip of 2 days and take ideas from my 2-day itinerary. Please find the below Personal Expense report. You can minimize the expense by cutting the transport cost by taking the local transport but with that, you would not be able to cover all the places in 2 days.





Expense Report
| | |
| --- | --- |
| Title | Cost |
| Mumbai to Aurangabad bus | 700 |
| Zostel (1 night) | 650 |
| Rikshaw to bus stand | 80 |
| Lunch | 170 |
| Entry fee (Ajanta caves) | 40 |
| Dinner | 120 |
| Rikshaw for Day 2 | 800 |
| Breakfast | 75 |
| Daulatabad fort entry | 25 |
| Lunch | 200 |
| Bibi ka maqbara entrance fee | 30 |
| Dinner | 110 |
| Aurangabad to Mumbai bus | 700 |
| Total | 3700 |
Note: All costs mentioned in this Blog are as on February 2020
Share this