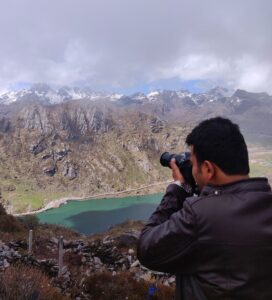 Hola Amigos!!!
Introducing me, Sagar Senapati, a travel enthusiast. I am a Post Graduate in management studies (MBA) and currently work as a Risk Analyst for a Private Bank. The Idea behind starting this website is to share my travel experiences and stories which would help inspire you people to travel around.
To travel, explore, photograph and learn about new new places are part of my soul. Mostly, I travel solo and plan my itinerary after studying about the place extensively. Some of my challenges I experienced were trying to communicate with the locals in Kerala to find a way to the great Athirapally Falls, lost in Hampi trails, trekking through endangered and difficult paths in Meghalaya and so on which I will be sharing in my posts.
So, hop on along with me and follow my account to see more of my posts that will help you to plan your itinerary with ease. I am sure you will know more about the place and appreciate the importance of such destinations and journey.
Till then, Keep Exploring!!!