Two places which I didn't want to miss on my trip to Meghalaya were the Double root bridge and the Umngot River (Dawki). Many a times, I had seen photos of boats riding over a crystal-clear water seeming like they are floating in the air, and I truly felt like witnessing this view once at least. Guess what! Umngot river was one such paradise where I fulfilled this wish.
So read my experience below to know the real Dawki…

Ride from cheerapunji to Dawki?
The distance from Cherrapunji to Dawki is around 85kms which takes around 2.5 hrs. I had already decided that I wanted to reach Dawki before 11:00 AM as it gets crowded after that. Two of my friends (Koustav and Venkat) who I met at Cherrapunji also traveled with me to explore Dawki.
We three started at around 6:30 AM and took the following route,
Cherrapunji – SH5(Sohra-Shella road) – Right into NH206 – Dawki
We had our breakfast after riding for around 40kms and frankly speaking it is difficult to get a good restaurant/Dhaba in such hilly areas. We stopped at a restaurant named Light view Dhaba.
Finally, after around 3 hours, we reached our destination "DAWKI".
To give a true picture, Dawki has been extremely overcrowded with tourists from 2 countries i.e. Bangladesh and India. It's not only the congestion which bothered me, but also the litter and waste due to heavy commercialization and no one to take care of the mess.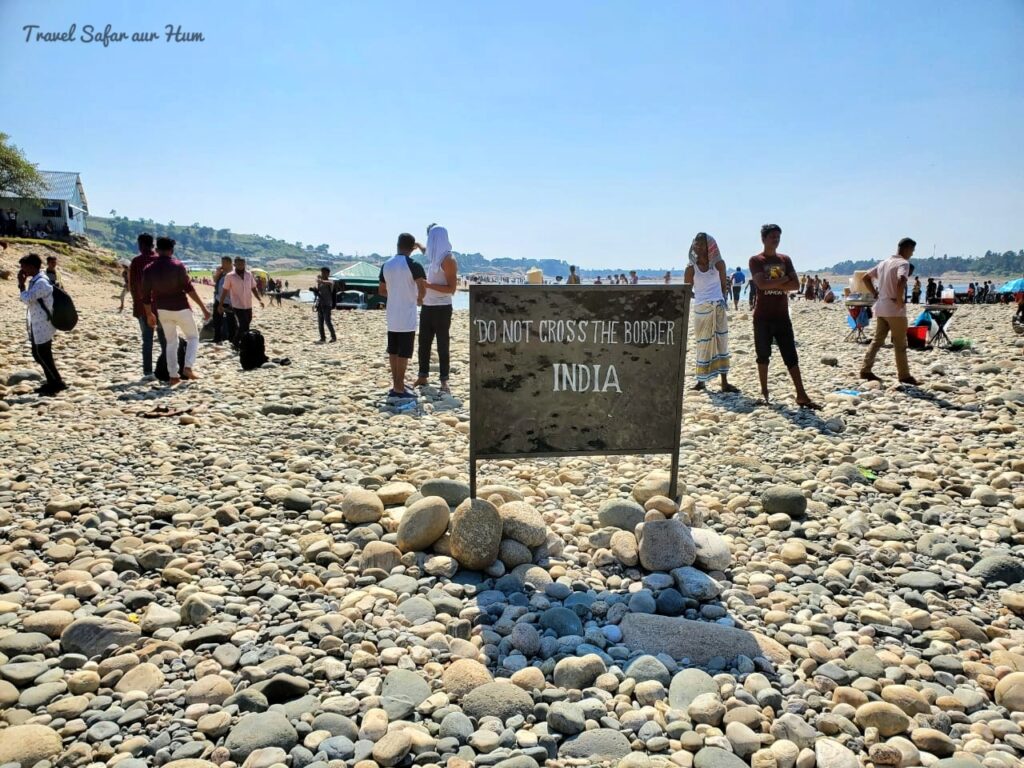 Thinking of the future ahead, I don't think Dawki would carry the title of the cleanest river of India. I felt disappointed that people are not taking seriously the importance of the sustainable tourism concept. Everywhere near the river, one can see coke cans, plastic bags, plastic wrappers, etc. which disappointed me a lot.
If you want to witness the crystal-clear water and the rock bed, then you must take a boat ride till the halfway of the river. The boat ride is priced according to the boat, so just pool in with some people there and take a single boat, to save a few extra bucks.
The only thing which I liked in Dawki was the boat ride away from the shore where people were bathing and playing in water.
If you want to visit Dawki and witness the crystal-clear water, I would recommend you to visit during Winters. If you are planning to stay near Dawki even though I wouldn't recommend, you do have a couple of options at Dawki Village and Schnongpdeng village.
At Schnongpdeng you can find a couple of tents for solo backpackers and for budget travelers costing around Rs.500/- per night. Some of them are:
Riverside Camping Tent
Travenjo Camping
Punhet Campsite – Costly
After completing the boat trip, I started for Mawlynnong village.

Mawlynnong Village
The "cleanest village of Asia" – Mawlynnong. It earned this title by Discover India in 2003, after which it became a hot tourist attraction in Meghalaya.
The Distance of the village is around 30kms, but it takes around 1 hour to reach as the road conditions are not good. Before entering the village, one has to pay for entry ticket and parking ticket, which the villagers themselves collect for the development of the village.
After one point, you have to explore the village on foot. Every corner of the village provides the feel of cleanliness and hygiene. You can also shop and have food near the parking area.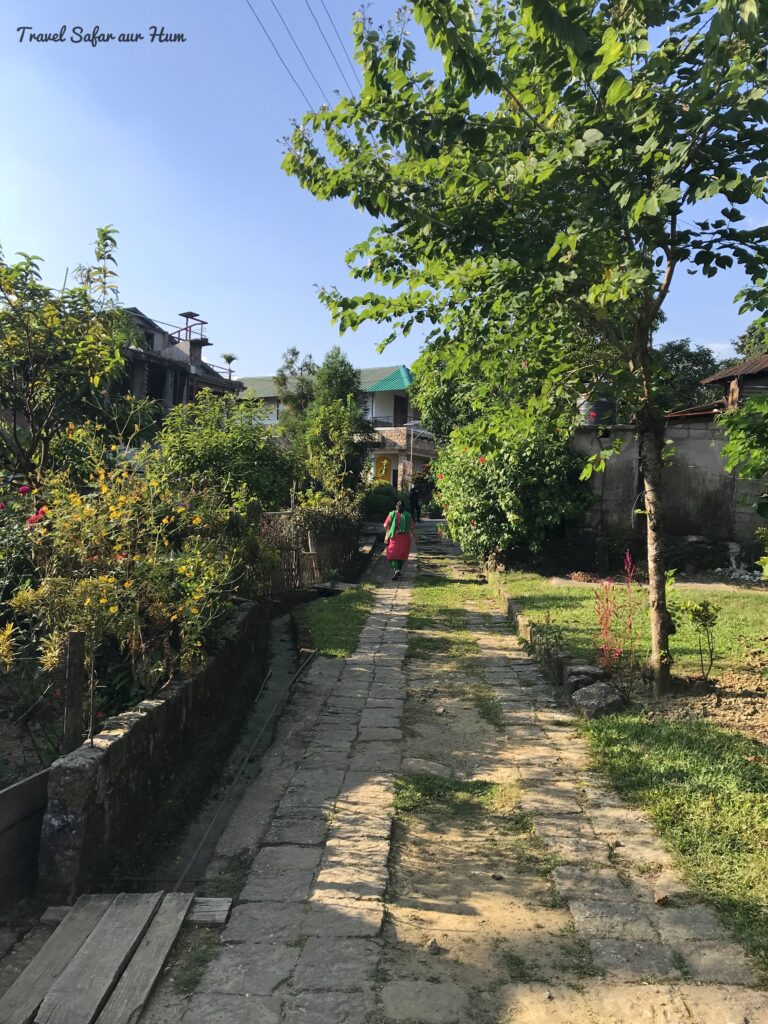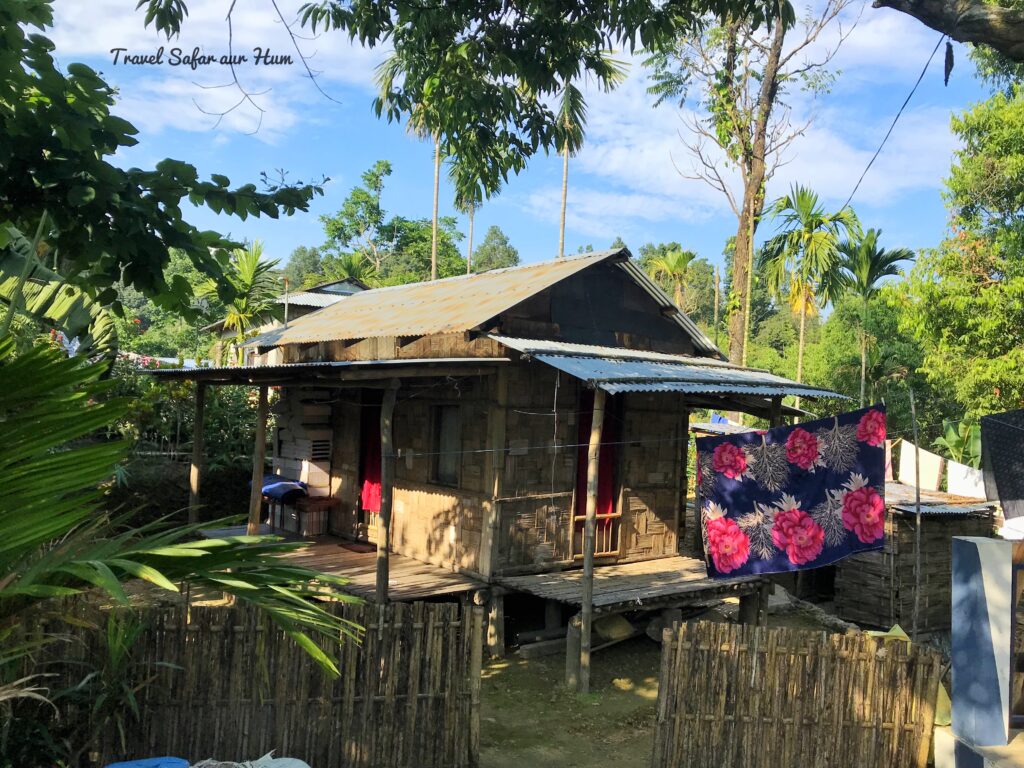 My suggestion would be to skip the village in your itinerary because all the villages in Meghalaya are as clean as this village but if you have time in your hand, then do visit this place.
Note: Most of the tour package of Meghalaya include this village in their travel plan.
Back to Shillong
I had my lunch at Mawlynnong and started for my hostel near Shillong at around 3:00 PM. It gets dark in hills early as compared to the cities.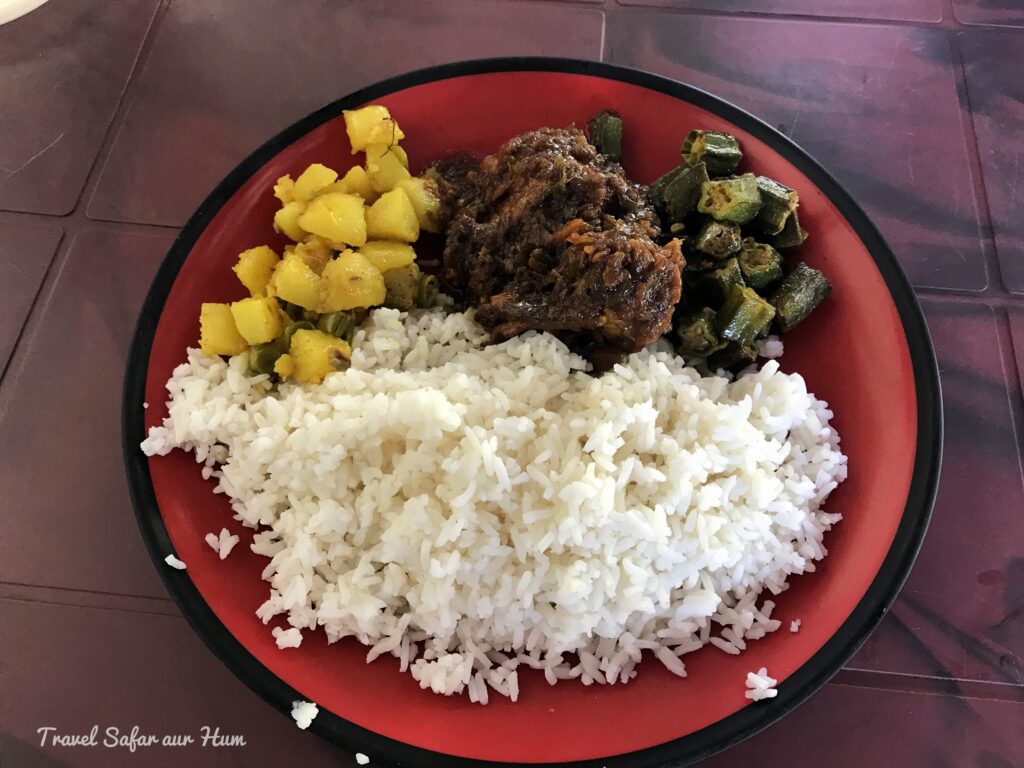 This time I had booked my stay at Silver Brook Hostel near Shillong. On my way to the hostel, I witnessed the best sunset in Meghalaya.
The hostel is pretty much good for solo backpackers and it came around for Rs.500 /-. I had my dinner in the nearby hostel and took a good sleep to gain energy for next day's trek.
Read my next blog to know about the scariest trek of Meghalaya.