Mangalore aka Mangaluru is a city in the coastal Karnataka, which is easily accessible via road, train and by flight. Mangalore is famous for its cuisines, temples and beaches. The only industrial and developed place in the coastal Karnataka is Mangalore.
Due to famous outlets serving local authentic cuisines in Mangalore, I will guide you through some of the old eateries. The cuisines and the restaurants to try is mentioned in another blog whose link is at the end.
Places to Visit:
I mostly don't go to parks so; I haven't mentioned any parks in this list. Like Udupi, Mangalore is famous for its culture; hence you will find a lot of old temples situated in the city. The list of places to explore in Mangalore is provided below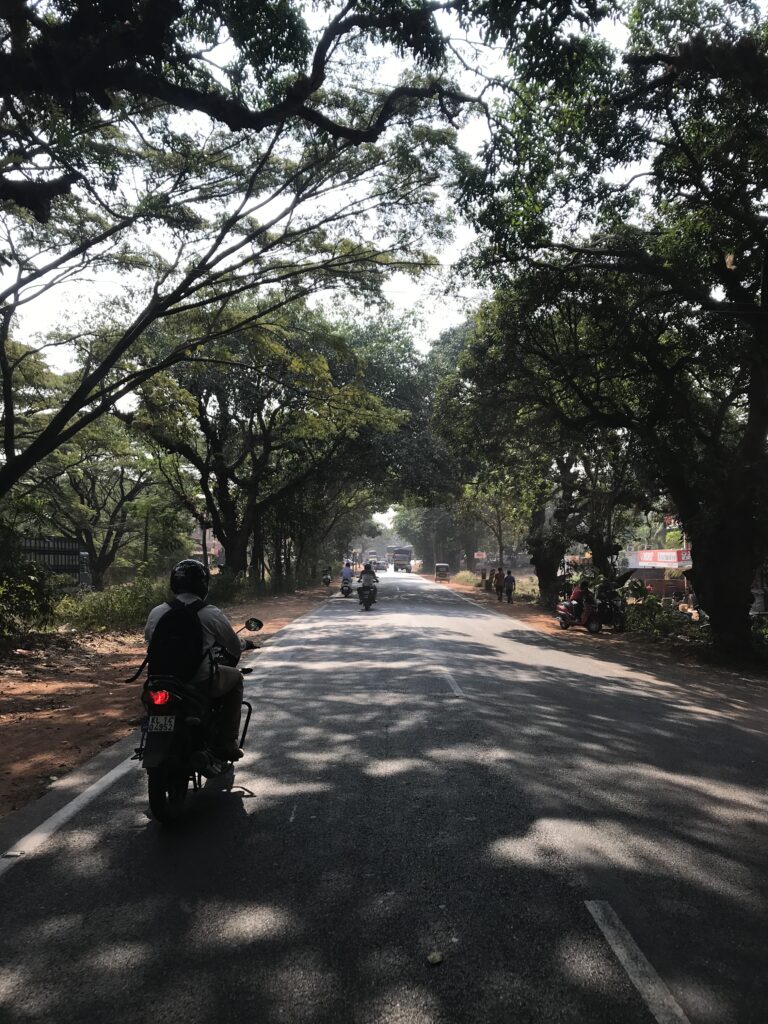 Sultan Battery
This is a watch tower built by Tipu sultan near the coastal area of Mangalore. It is said that the watch tower was built to stop English invasion. An interesting fact about this place is that, there is a secret underground route which leads you to Mysore. Unfortunately, it is now locked by the Indian tourism. Isn't that fascinating?!!! Do visit this place during evening to enjoy sunset from this place.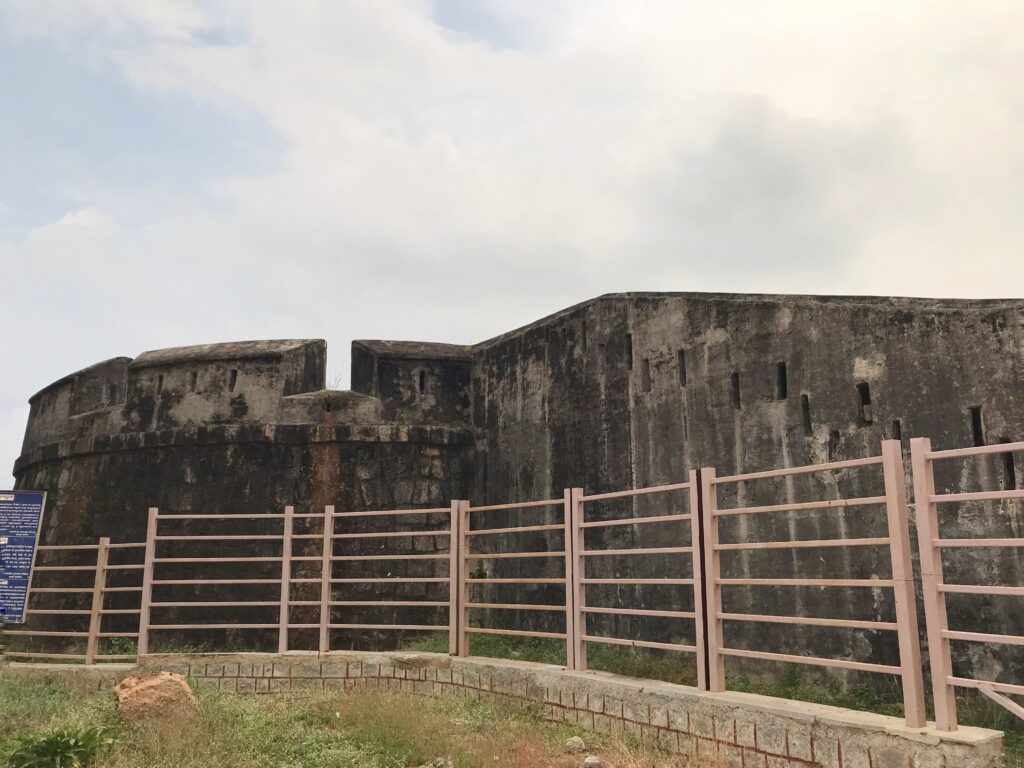 Mangladevi Temple
Have you ever wondered where Mangalore got its name from??!!
Yes, it came from this temple. This temple was built on the name of goddess Shakti Mangladevi. It is situated at around 2 to 3 kms from the center of Mangalore city and is a 9th century temple.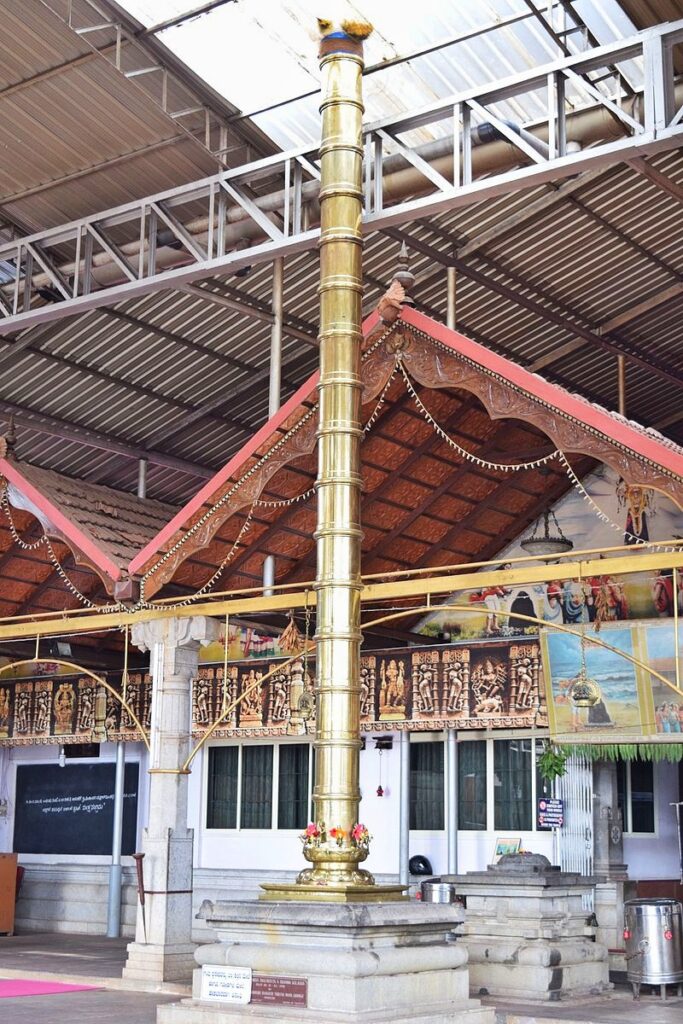 Shree Gokarnatha Temple
This is not an old temple. It was built in the year 1912 by Narayana Guru and the deity worshipped here is Gokarnatha, which is a form of Lord Shiva. It is located near the center of the city.
Do give a visit if you have time in your hand.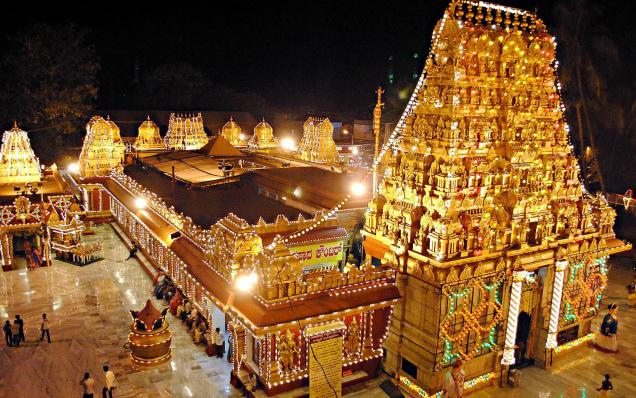 Milagres Church
This is an historic Roman Catholic Church built by a bishop from Goa in 1680. It is one of the oldest churches in southern Karnataka. It is in the center of the city so it would not be difficult to spot this church. Make sure to spend some time relishing the peace and the history of this place.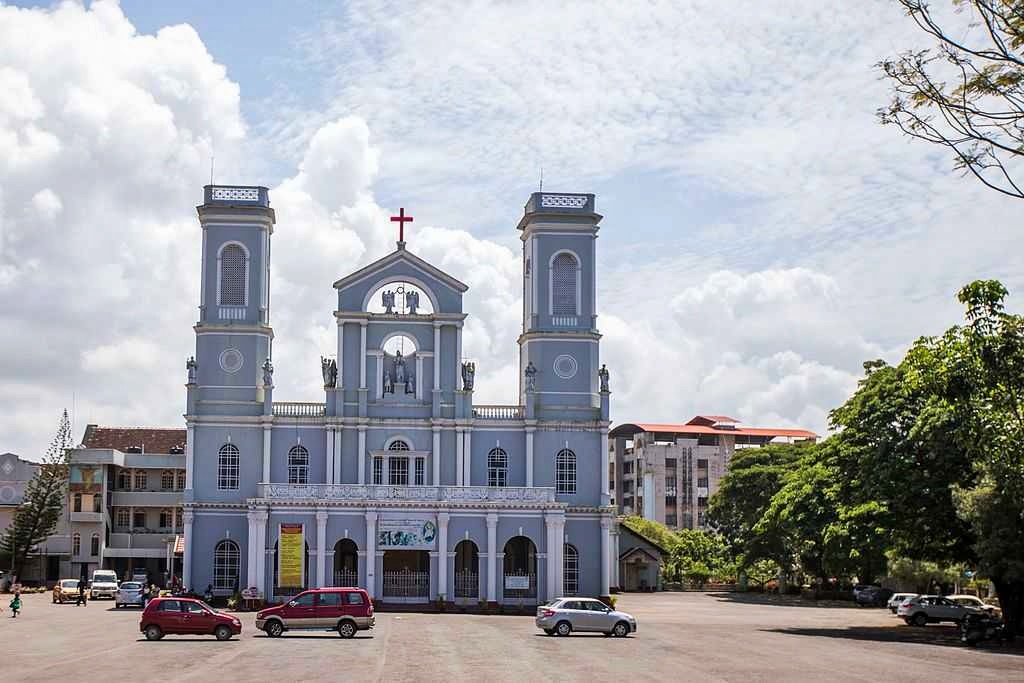 Tannirbhavi Beach
After a visit to Sultan Battery, you can visit this beach which is the most popular beach in Mangalore and is visited by almost everyone who comes to Mangalore. You can also take a ferry which would not cost much. The beach is clean, and you can spend a perfect evening here.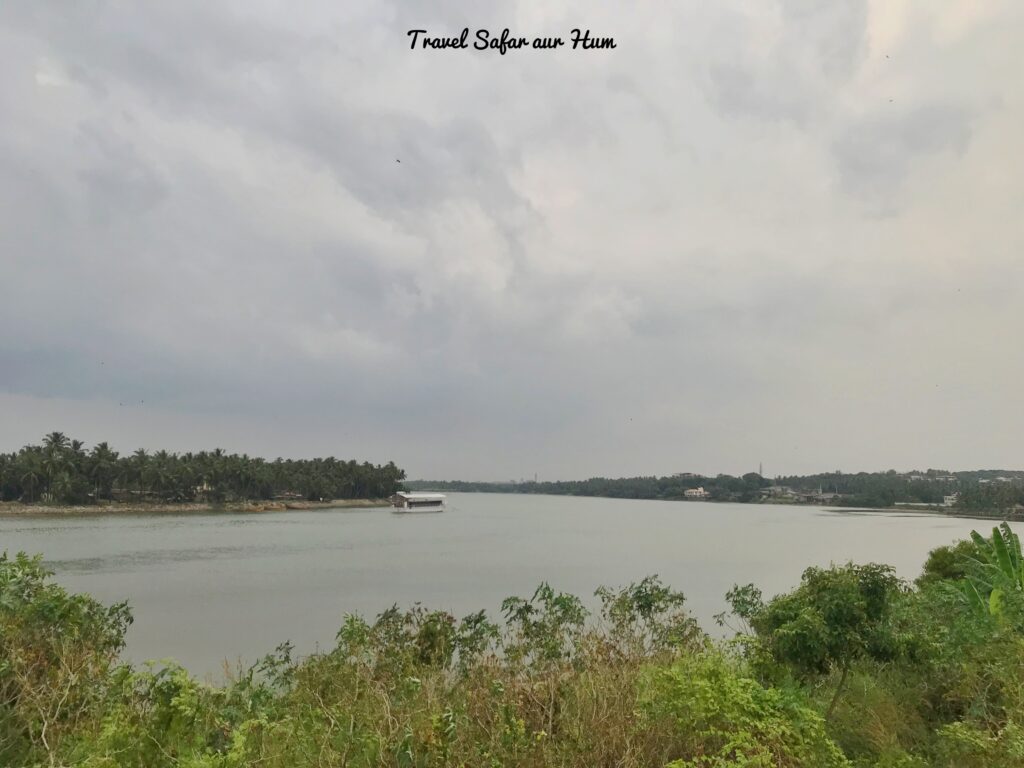 Kadri Manjunatha Temple
As I told you Mangalore is filled with history. So here comes one more historic temple in Mangalore built during 10th– 11th century. The main deity of this temple is Lord Shiva.
The temple remains opens from morning 6 to 1 and then from 4 to 8 at evening.
Polali Rajarajeshwari temple
This is a temple which holds significance in the ancient history. It is an 8th century temple built by King Suratha. The temple is mostly made by wood and you should visit this place to have a feel of south Indian temples. The Temple is located at around 15kms from Mangalore.
An interesting fact is that the clay idol which is worshipped here is more than 5000 years old. The clay was carved on the order of the king at that time.