Udupi is a small city located near the coastal Karnataka. Upon hearing the name Udupi, the two things that come to one's mind are the Krishna temple and the Udupi Cuisine, and that's what Udupi is famous for!!!
I studied here for 2 years and have explored in and around Udupi extensively as far as 200Km. Below are the places which you may cover if you are in Udupi. Nearby Udupi there are a couple of serene beaches which I have covered separately linked at the end of this article.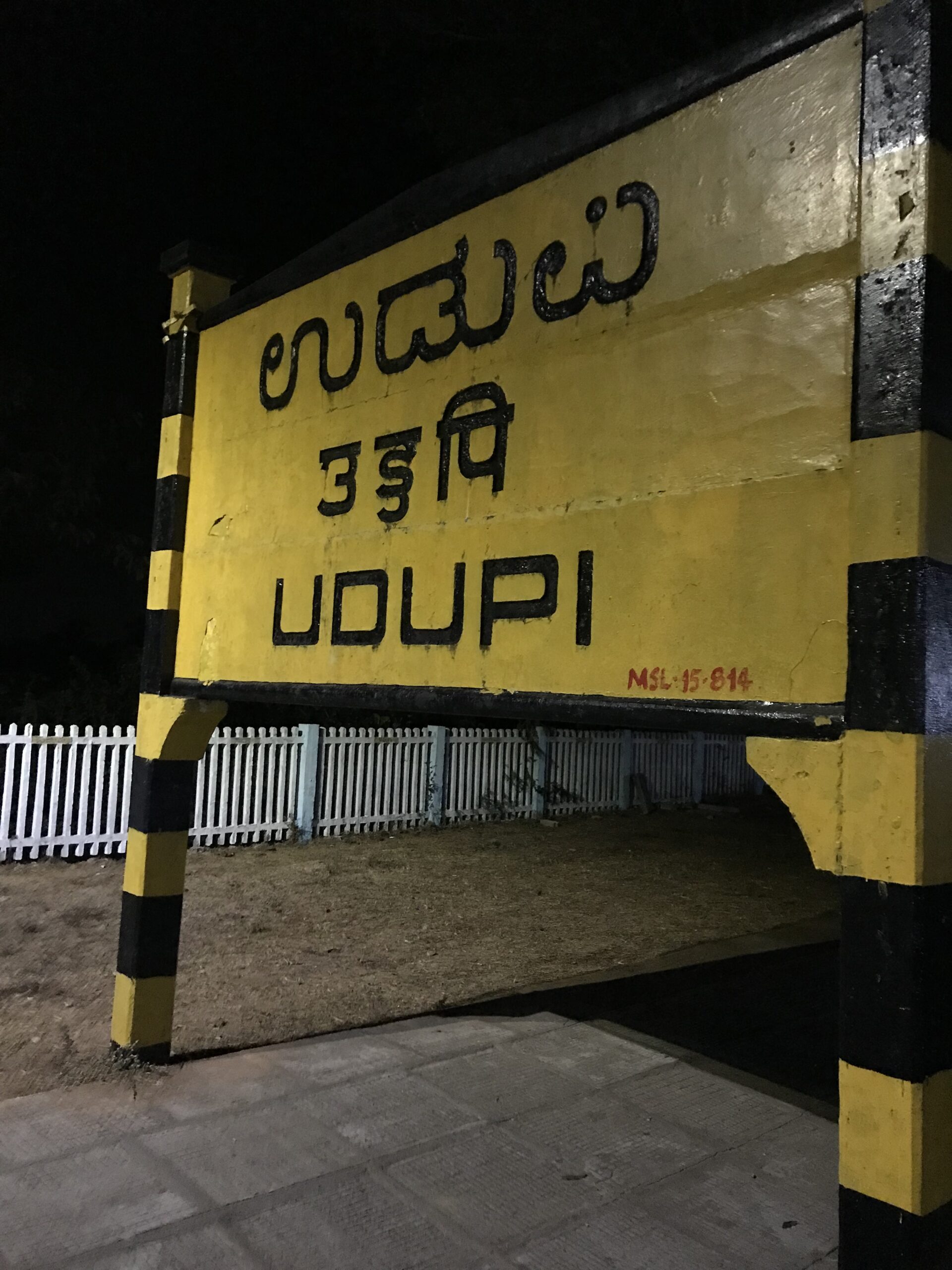 How to reach??
Airways:
Nearest airport is Mangalore which is around 55 km from Udupi. You can easily get a cab from the airport which will cost you around 1400+100(toll tax) for ETIOS.
Railways:
Udupi also has a Railway station and is easily accessible from major cities like Bangalore, Mumbai, Goa, etc.
Roadways:
The coastal roads from Mumbai, the roads from Bangalore and Kerala are well connected and are in good condition for travelling. Also, buses are available from all major cities to Udupi city.
The Places mentioned below can be covered in a day in Udupi. Many people/pilgrims come to Udupi only to cover the temples which are located around Udupi such as Karkarla, Murudeshwar, Kundapura, etc. All information on these places is covered in different articles so that you would know better about those places. In this article, I have covered all the places which you can explore in Udupi and also the restaurants where you can try the Udupi Cuisines.
Sri Krishna Temple
Udupi is famous for this Krishna Temple where pilgrims come from all over India. The temple opens at 5:30 in the morning, the best time to visit being morning or night. The specialty of this temple is that the deity is worshiped through a silver platted window with nine holes.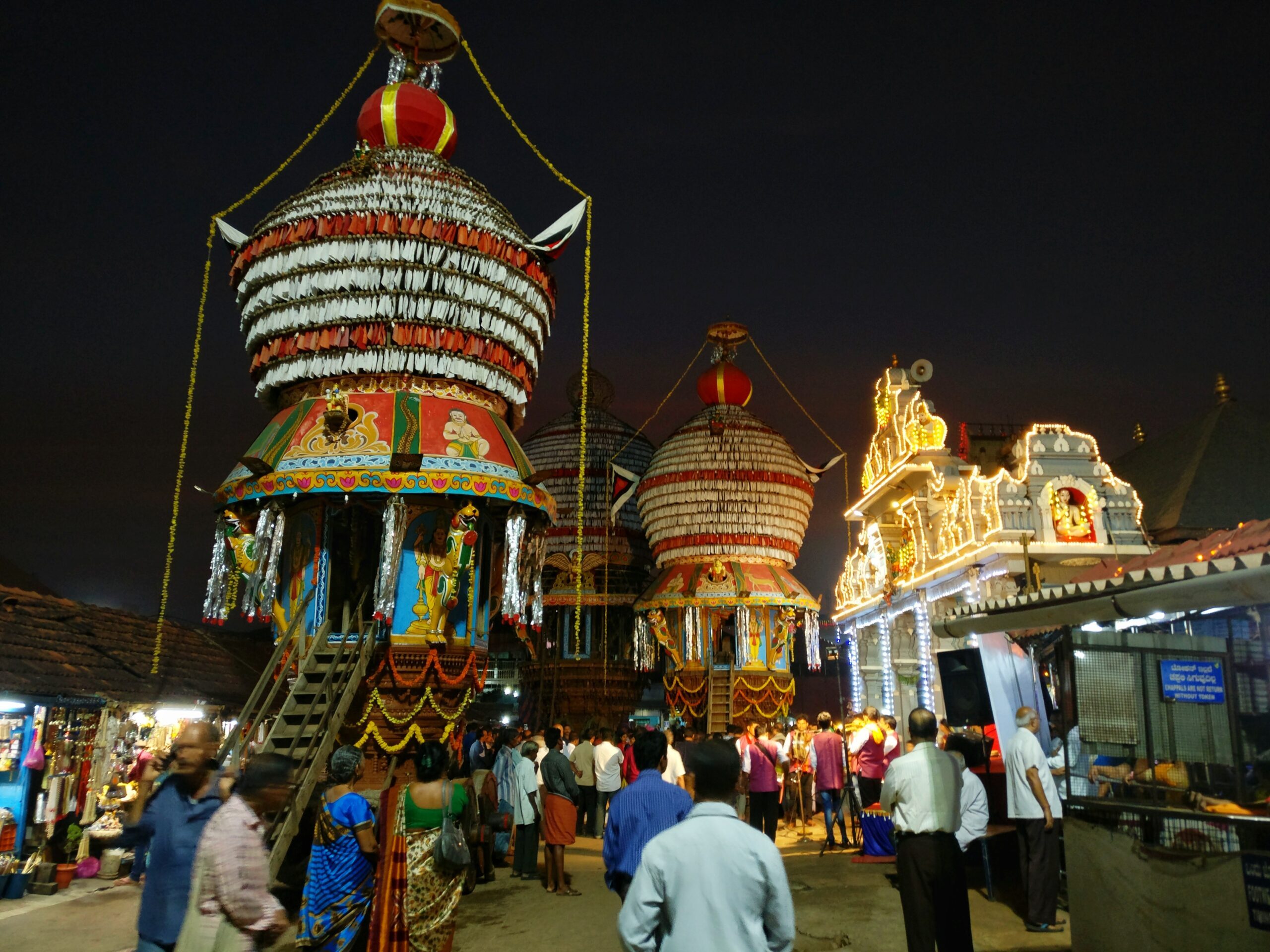 There is a very interesting story behind this. Earlier people of lower caste were not allowed in the temple and there was one person who used to worship the deity through this window. The worship was so strong that the deity himself saw towards the window and from that time onward, the deity(Krishna) is worshiped through this window.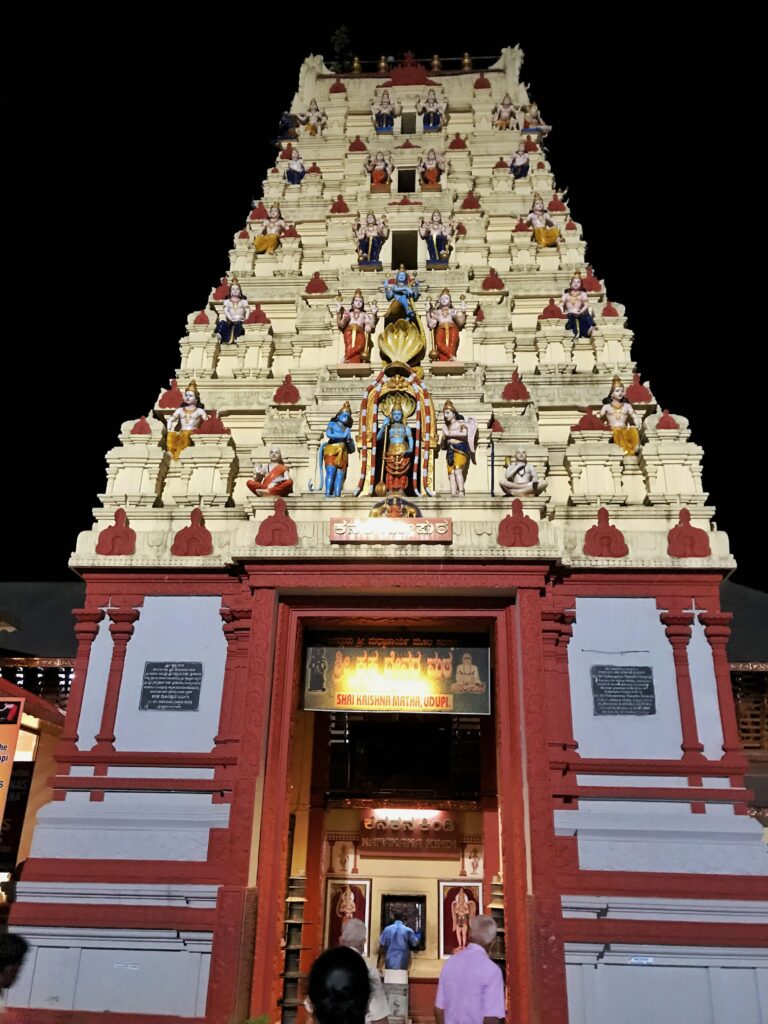 Anantheshwara Temple
Another old temple near the Udupi Krishna Mutt is this temple which belongs to the 8th century built during the reign of Alupa and is dedicated to Lord Shiva.
The architecture of the temple bears unmistakable testimony to its antiquity. The temple sanctuary that bears the shape of the back of the elephant (Gajaprshta) offers proof in this regard.

Malpe Beach
The closest beach to the Temple and the most visited beach in Udupi. A great place to hang out during the evening. You can also enjoy a couple of water sports activities like Parasailing, Banana Ride, speed motorboat, etc. Also, there are a lot of beachside eating options which one can enjoy.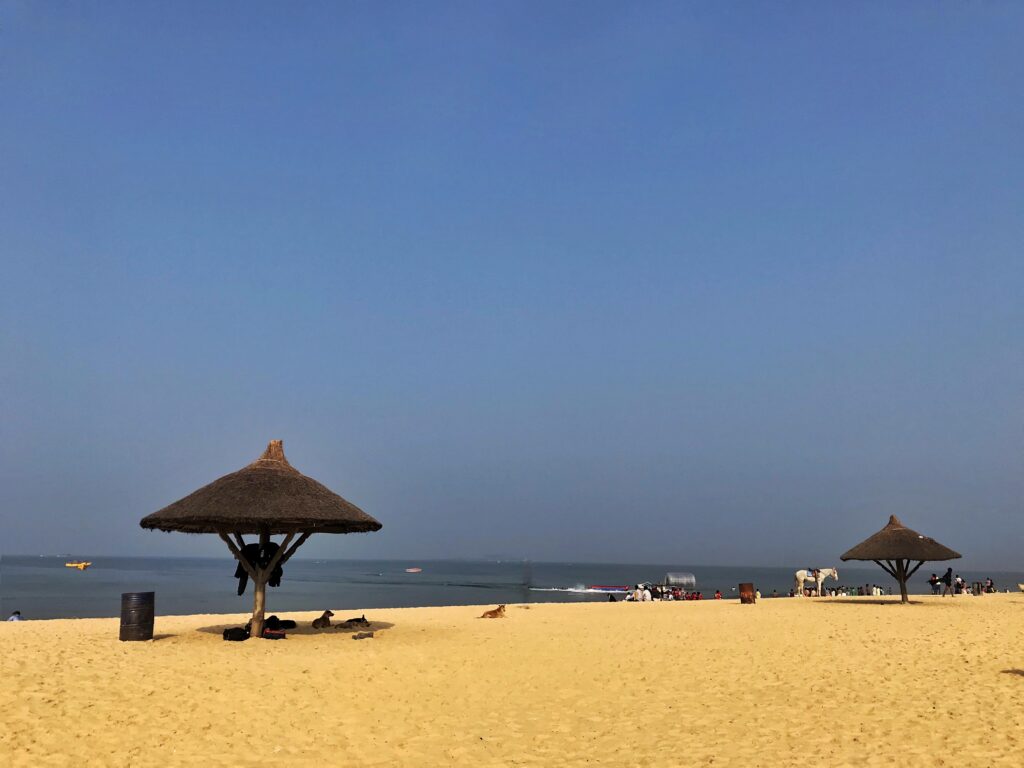 St Mary Island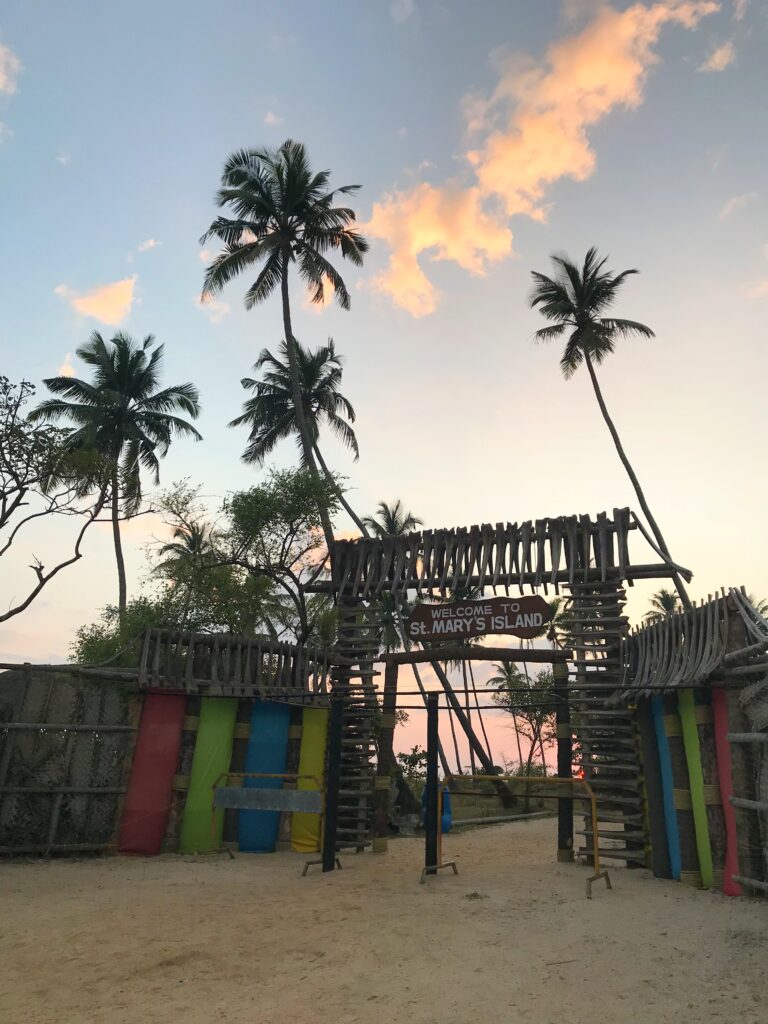 We can reach this Island only via Malpe beach. You have two options to reach this island i.e. by government boats or by private boats. I went via private boats and the cost is around 300/- to and fro from the beach whereas government would cost around 200 to 250/- but you must wait in a long queue to get the boat. I would suggest private boats if you want to avoid queues.
The significance of this Island is due to its unique rock formation formed during volcanic eruptions. Once you reach the Island, you are not allowed to carry DSLR cameras or any eatables. To snap photographs from DSLR cameras, extra money must be paid at the island which is around 250 bucks.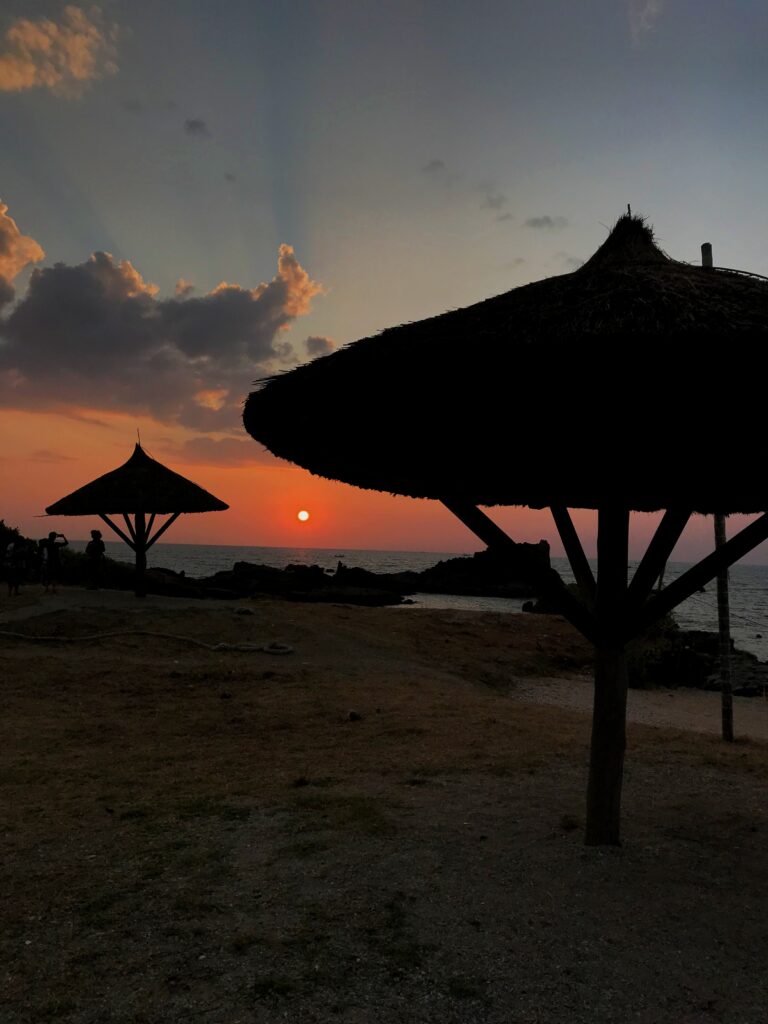 Heritage Museum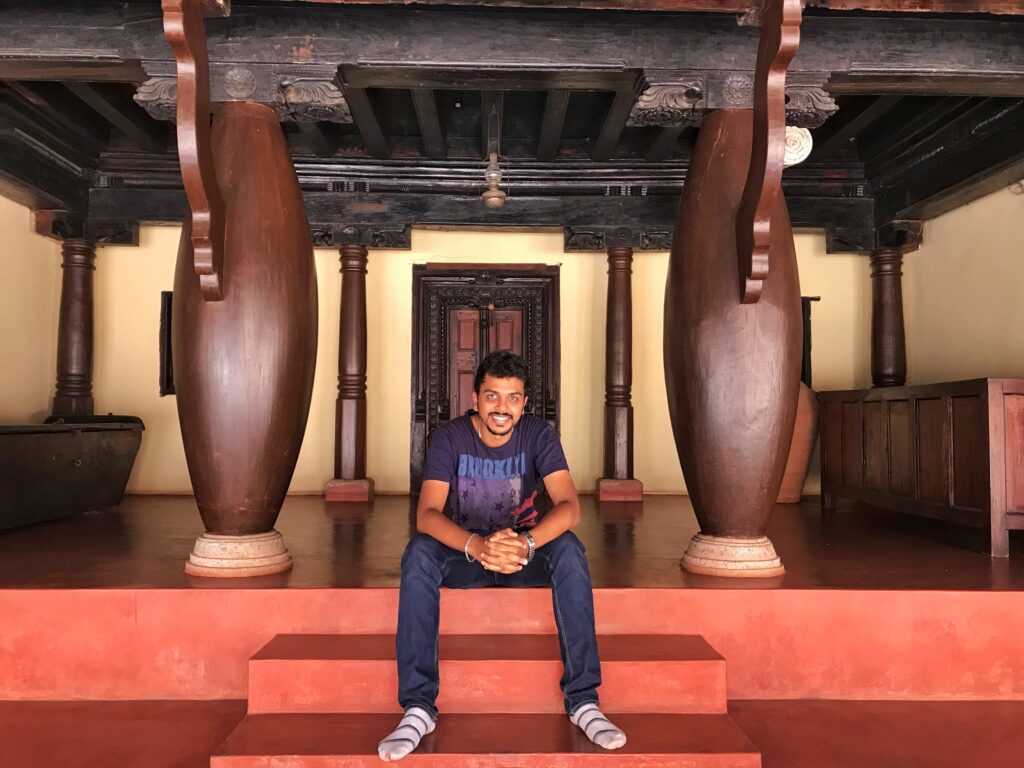 If you want to have a feel of how houses in different parts of Karnataka looked like during ancient times, then this place is for you. This place is in Manipal and has 2 – morning trails i.e. southern trail and northern trail and one-night trail by name Heritage by Night. The place is open only during summers and Winters and the costs as shown below
| | |
| --- | --- |
| Fees | Amount per trail |
| 300 | Adult |
| 150 | students/Senior citizen |
)

End Point, Manipal
Another great place to hang out during evening. A walk among the lush green gardens and witnessing a great sunset will please your mind. This place is located near the Country Inn hotel in Manipal.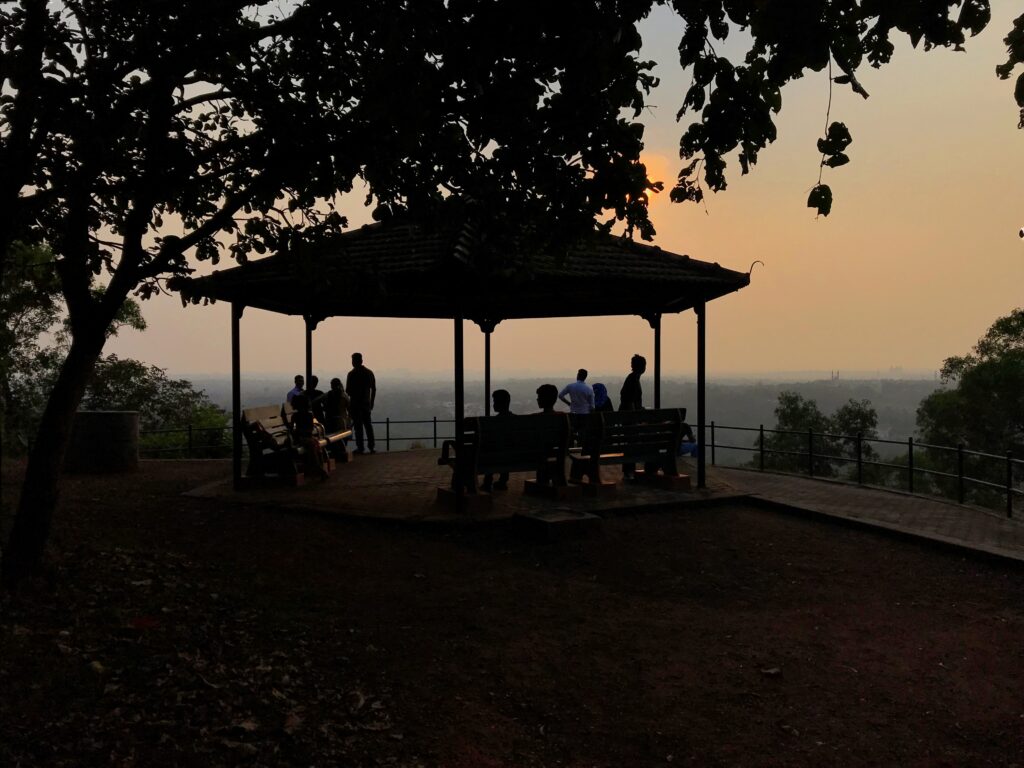 Where to eat??
Mitra Samaj
One of the oldest outlets in the town, located in the vicinity of Krishna temple. Do try their Idly, Vada, Filter coffee, Dosa, etc.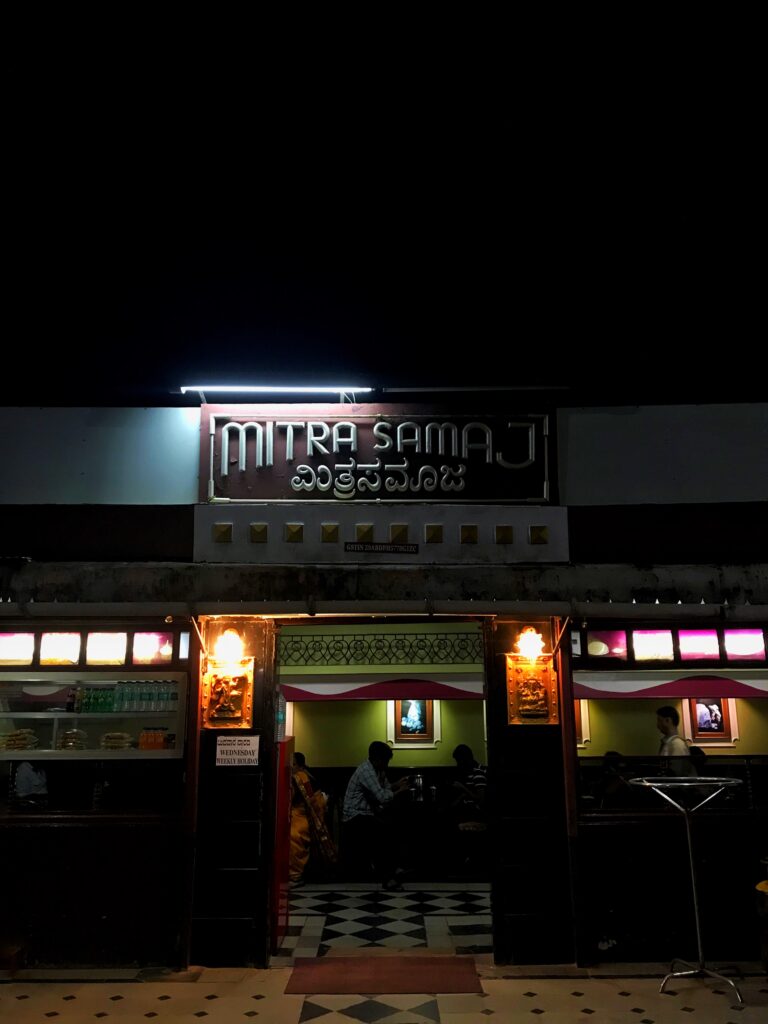 Thimmappa Fish Hotel
If you want to try some coastal fish, then this is the best place to come for lunch or dinner. They serve traditionally on the banana leaf and, they have some good variety of fish which I promise will definitely tempt you.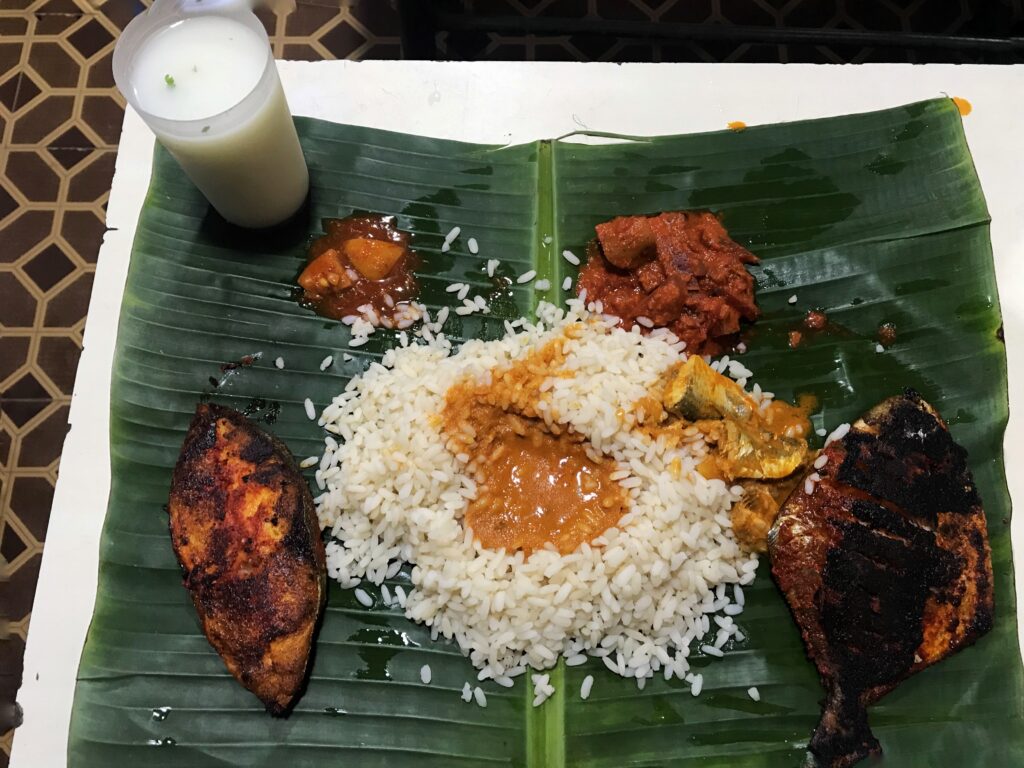 Woodlands Restaurant
Another great restaurant near the Krishna temple is this restaurant which should not be missed if you want to try some south Indian flavor/Udupi Cuisine. They have a good option for north Indian dishes too.
Kediyoor Hotels
Another great hotel in Udupi worth visiting. You can try Neer dosa, coconut chicken, etc. here, which are worth the money.
Sagar Ratna
Everyone has heard this name but very few know that the origin place of Sagar Ratna is in Udupi. Great for South Indian and North Indian Thalis.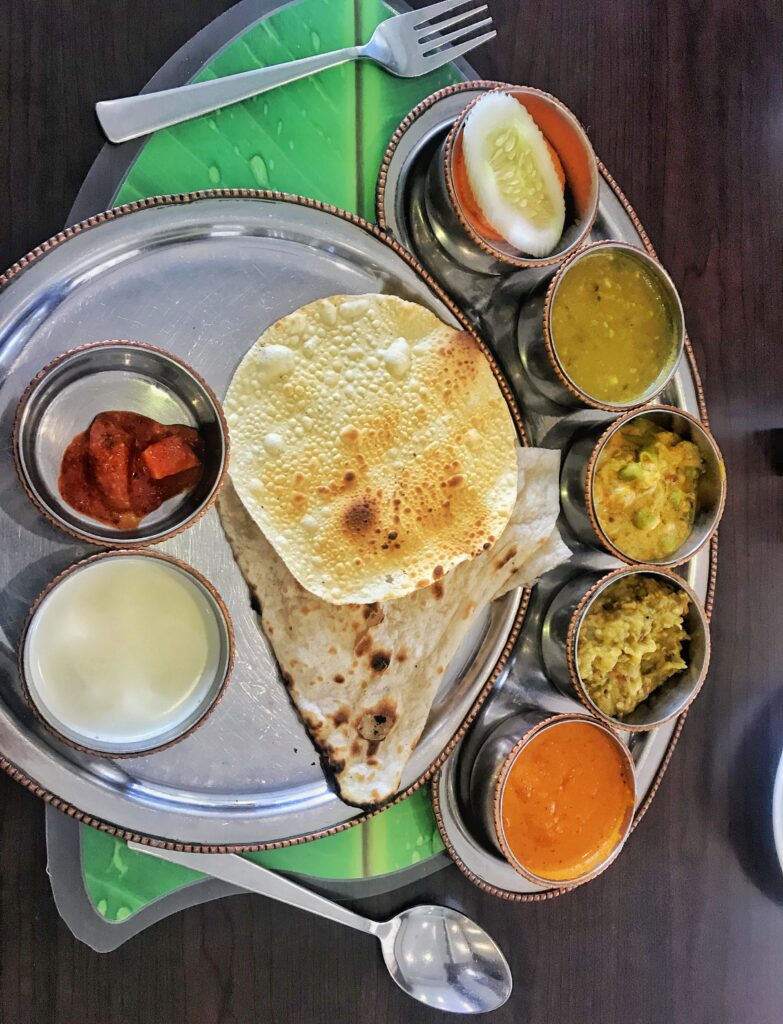 Note: This is not the extensive list of places to visit and food to try in Udupi, the restaurants which I mentioned are old and must try after experiencing it myself.
Share this