A Monument shows its time and culture. It has its own stories and experiences. And Bibi Ka Maqbara is one such monuments having its own beauty and a set of episodes. So, read below to know about its history.
The Story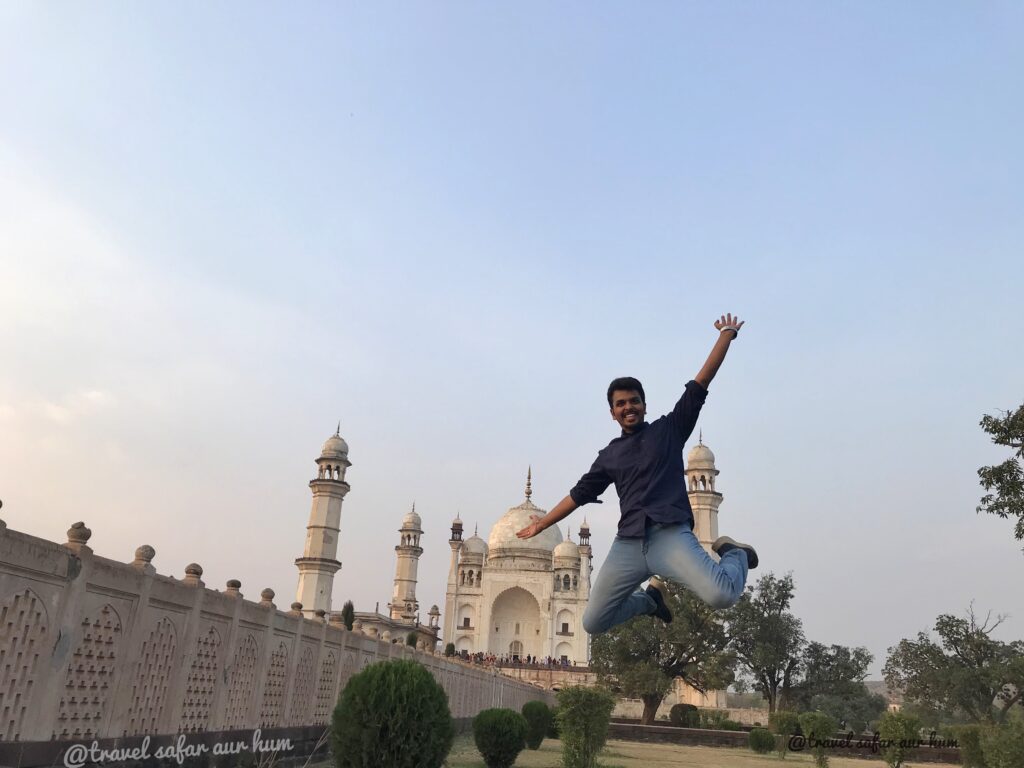 Aurangzeb, the sixth Mughal Emperor, son of Shah Jahan ruled for almost 50 Years. You might have heard about Shah Jahan who built the great Taj Mahal for his love, Mumtaz Mahal.
Aurangzeb got married to Dilras Banu Begam, a Persian princess. Being his first wife and the chief consort, he loved her the most.
Aurangzeb and Dilras Banu Begam had 5 children and during the birth of 5th child, Akbar, she suffered from serious illness and died.
Aurangzeb was in deep pain, so he commissioned to build the Bibi Ka maqbara in the year 1660. The Mausoleum was built between 1668 and 1669 by the architect Ata-Ullah who is the son of Ahmed, the chief architect of the Taj Mahal. It seems like the great architecture's architect was designed by a single-family.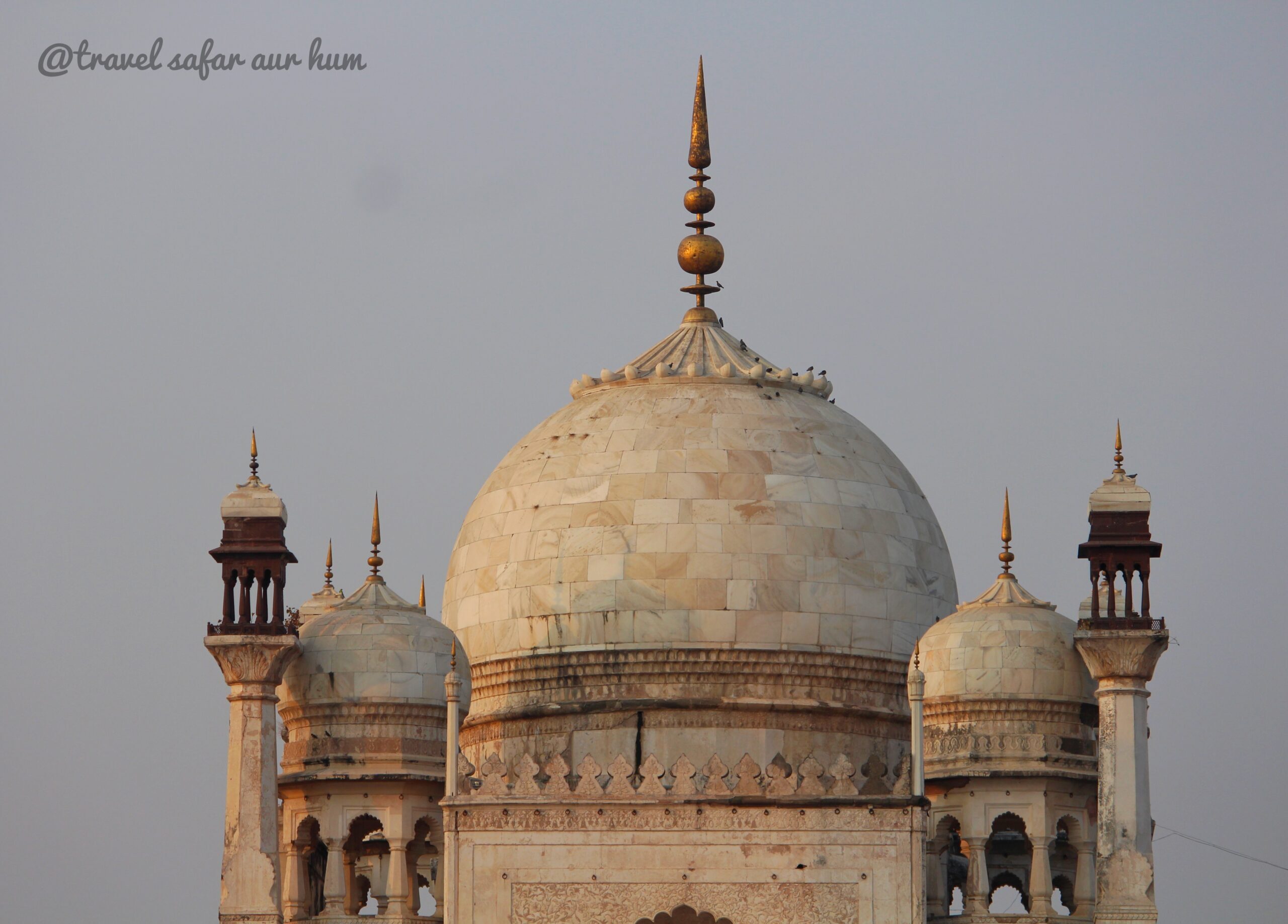 The Project was looked at by Aurangzeb's elder son and Dilras Begam was rested there after the completion of Mausoleum. Many articles say that this was the largest architecture ever built by Aurangzeb.
It is said that Aurangzeb wanted to build the monument as grand as the Taj Mahal but couldn't due to monetary constraints.

The Architecture
The Marble used in this monument was brought from Jaipur. The Maqbara is the best example of Hindu-Muslim collaboration as it was designed by Ata-Ullah and Hansat Rai, an engineer. The grave is simple, devoid of any ornamentation, surrounded with marble screens of exquisite design.
It is made in Mughal style with Charbagh around it which makes it extremely beautiful to witness during sunset.
It resembles Taj Mahal in every way to i.e. having 4 minarets, raised platform, etc. But of course, it can't compete with the beauty of the Taj Mahal.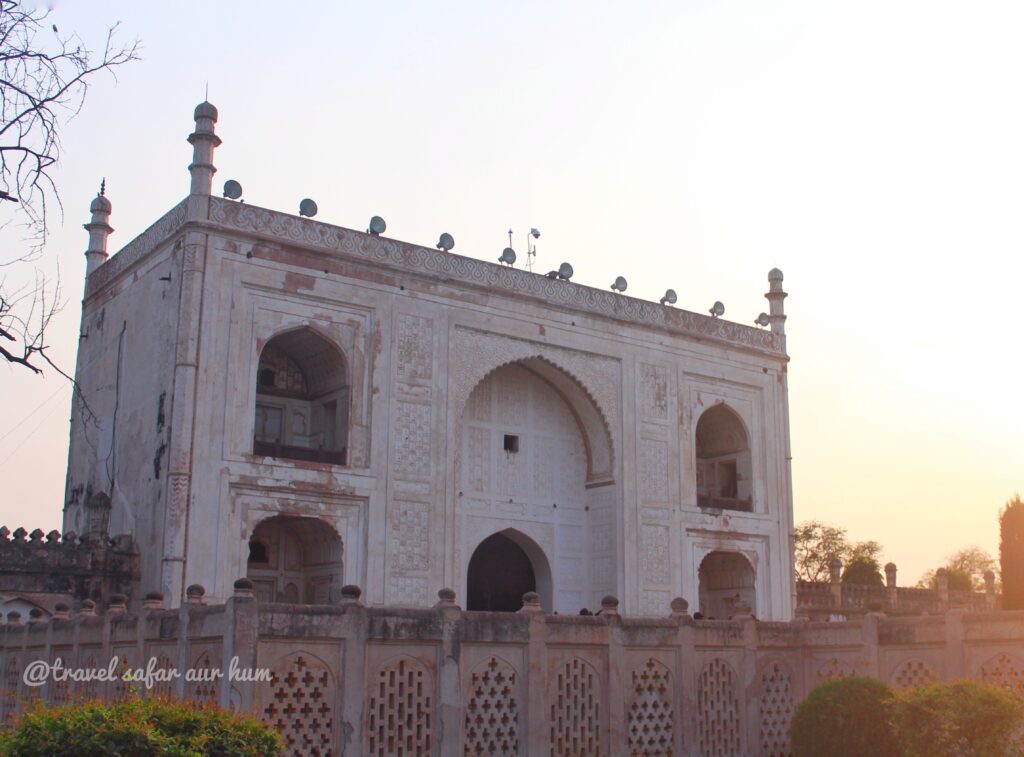 Owing to the resemblance, it is referred to as Dakkhani Taj or Taj of Deccan
Read the below blog to plan your itinerary for Aurangabad
https://travelsafaraurhum.com/exploring-the-most-visited-unesco-world-heritage-site-ajanta-and-ellora-caves-along-with-aurangabad-city/

Visit below Instagram page to see more Heritage Photos
https://www.instagram.com/tale_of_monuments/