Meghalaya is one of the most popular destinations in the northeast apart from Sikkim. Most of you would be afraid that whether Meghalaya is safe for solo travelers or not. But frankly speaking, travelling in Meghalaya is very much safe even for female solo travelers.
This time I have decided to write my experiences in brief by going date wise which would help you to understand the place much better.
DAY 1:
Arrive at Guwahati Airport
The nearest airport and the railway station near Meghalaya are in Guwahati, Assam. The most convenient way to reach Guwahati is via a flight to the Guwahati Airport which I preferred and will cost you around 2000 INR/- if you come from Bagdogra airport. If you are on a pocket-friendly trip and you want to have a cheaper transportation, then you may prefer a train which is cheaper but will also take much of your time.

I reached Guwahati around 5:00 PM and decided to stay near Kamakhya Temple in Guwahati. There are a couple of cheap accommodations near this temple for solo travelers. I included this temple on my travel list as this is one of the oldest and very famous temples in Assam.
Most of the time you will reach Assam by evening so it's better to stay at Guwahati and start for Meghalaya the very next day.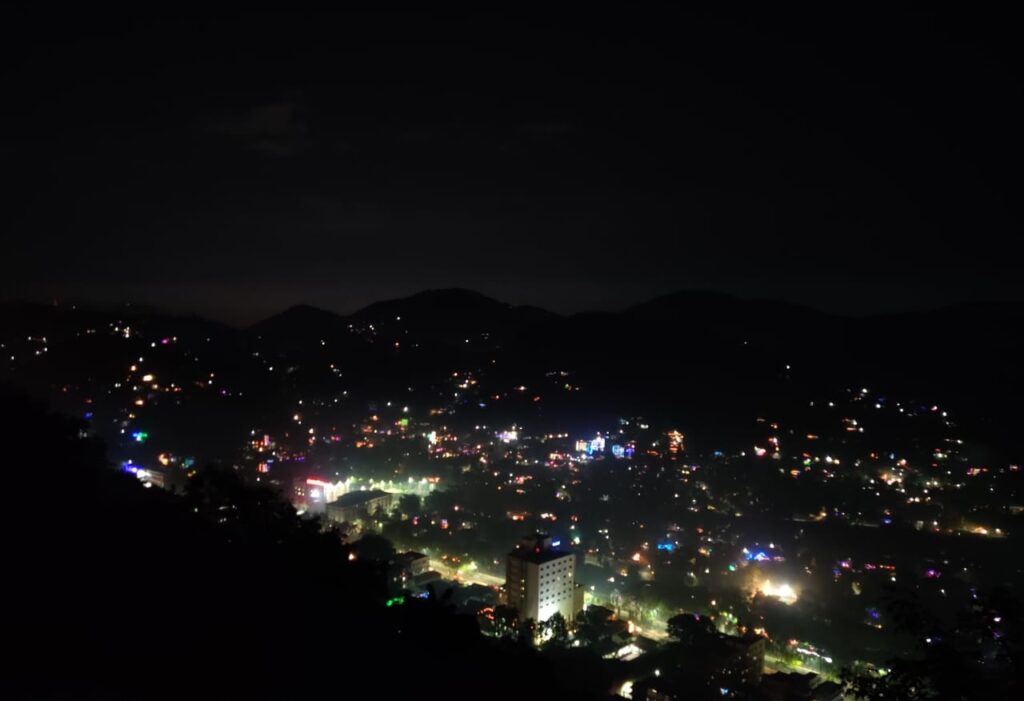 DAY 2:
Kamakhya Temple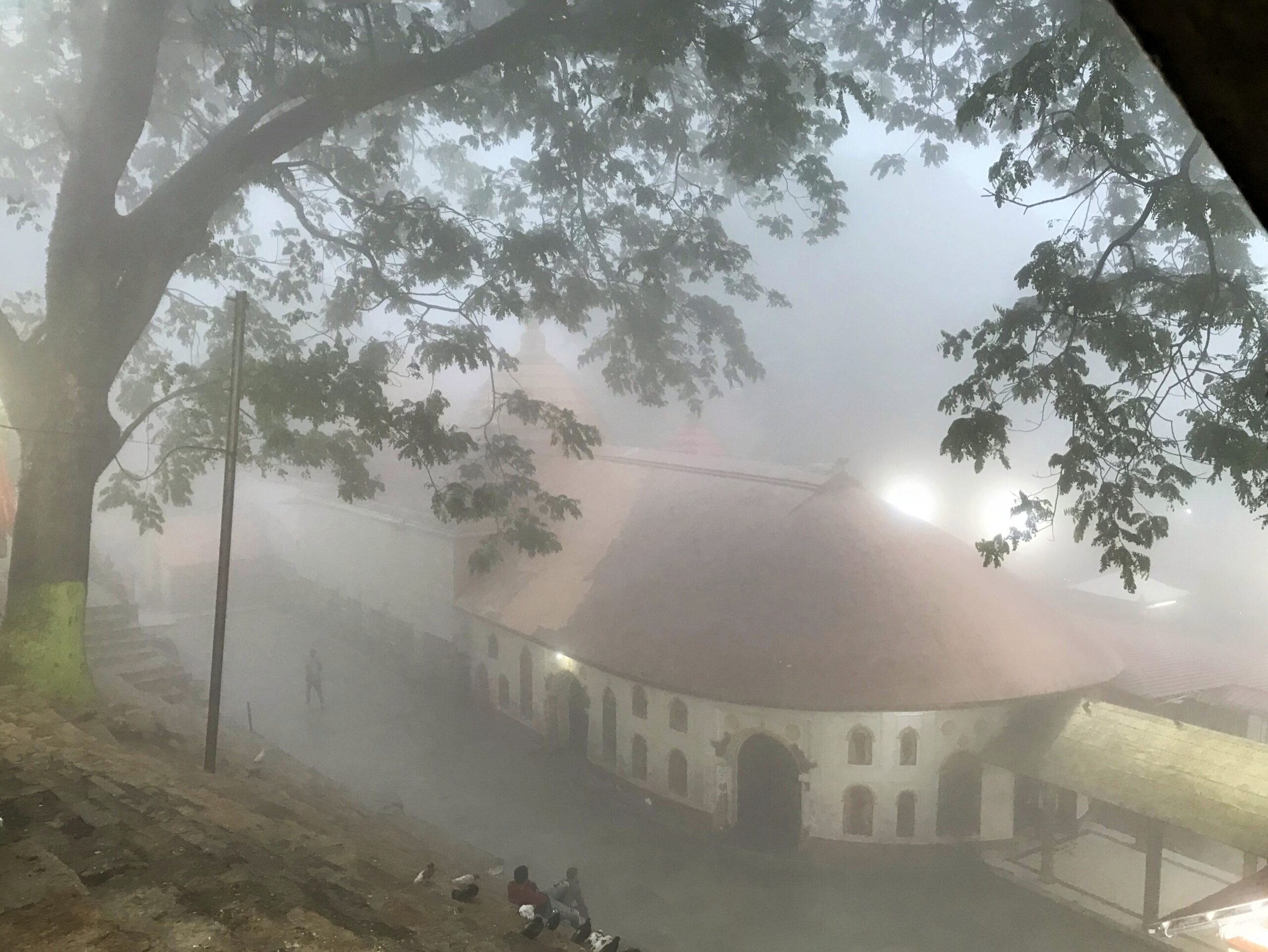 I visited the temple early morning around 6:00 AM and it took me around an hour to get the darshan. The temple is old and has importance as it is one of the 51 Shakti peethas. Do read about this temple's history.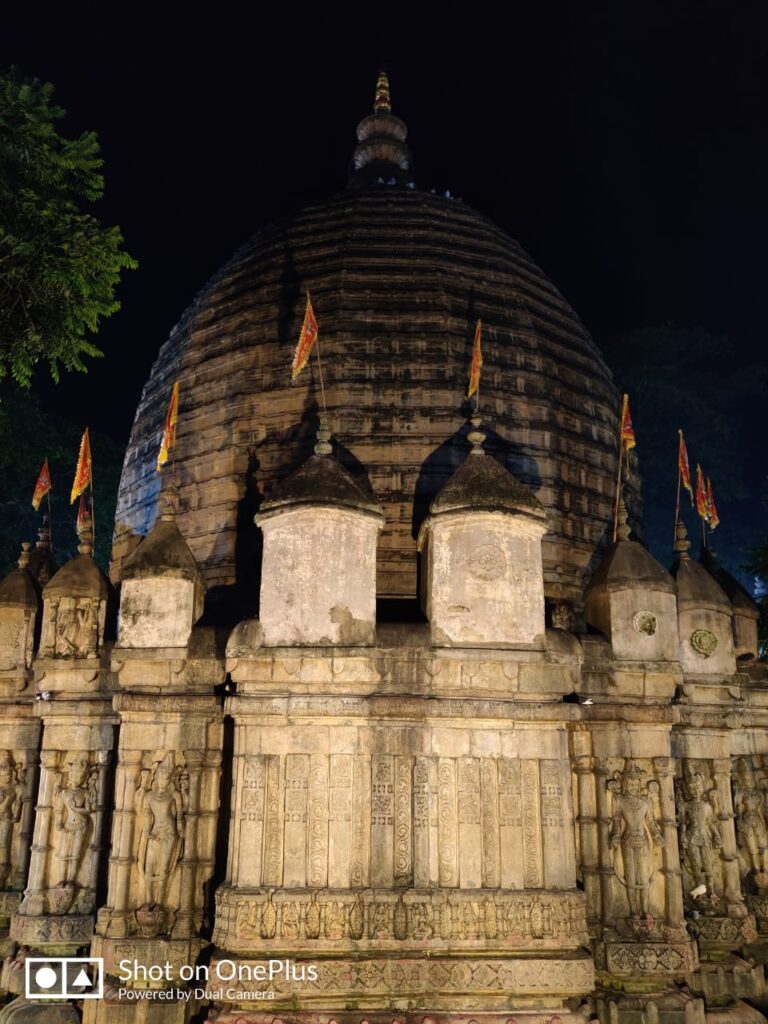 I decided to explore Meghalaya on bike/Moped, so I rented one from Guwahati itself. There are a couple of bike rentals in Guwahati as well as in Shillong if you want to avoid the drive from Guwahati to Shillong. The other mode of transportation is a shared taxi.
I preferred Ahija Bike rentals and took an NTORQ as my travel buddy for the trip. The distance between Guwahati and Shillong is around 100 Km via NH6 and the roads are too good. I enjoyed riding the bike and taking breaks in between to soothe into nature.

Umiam Lake
Before reaching Shillong, you will encounter with this beautiful lake and you can sit here for a while before entering Shillong and sip into the beauty of this lake. The best time to visit this lake is during the morning or sunset.
The Original Purpose of this lake water was for Hydroelectric power generation which is now closed. It now serves as a popular tourist destination. They also have a couple of water sports which you can try if you are interested in.

Shillong
I booked a stay in Shillong, Shelter Inn OYO near the Don Bosco square which is a prime location near the main market. The Oyo cost me around 1000 INR/- and the room was huge for a single person.
After checking in, I went to the Don Bosco square and explored the place walking and had my late lunch at Jadoh and tried the local Khasi Thali which I liked very much. Do try flavors of Meghalaya to know more about their culture.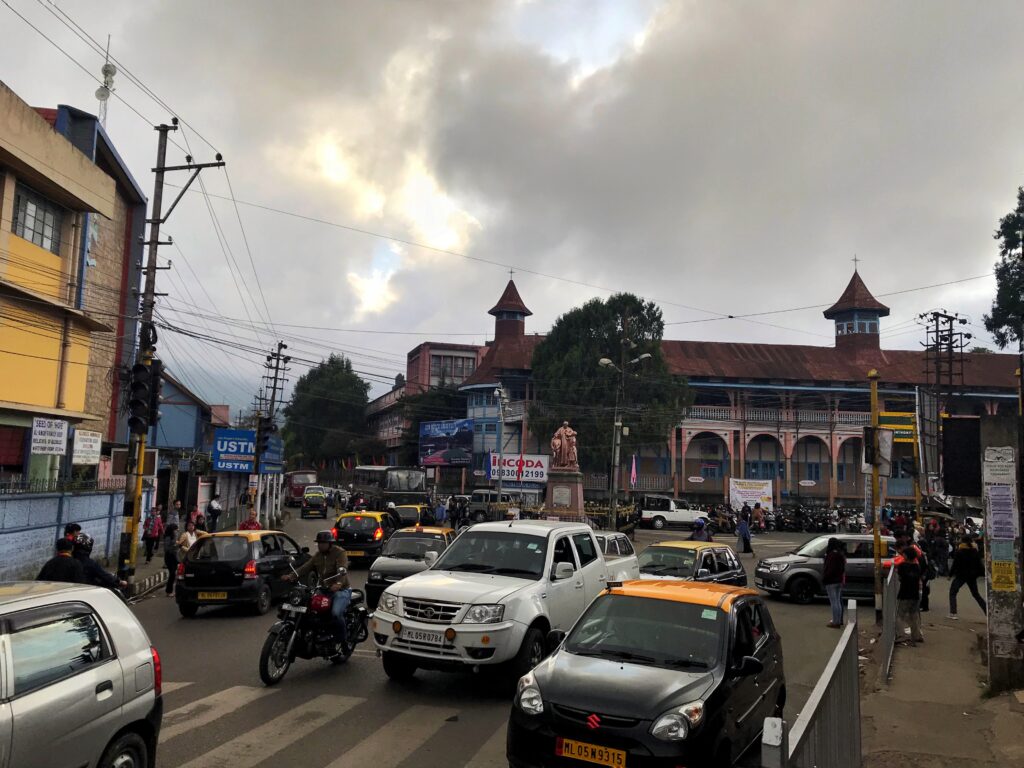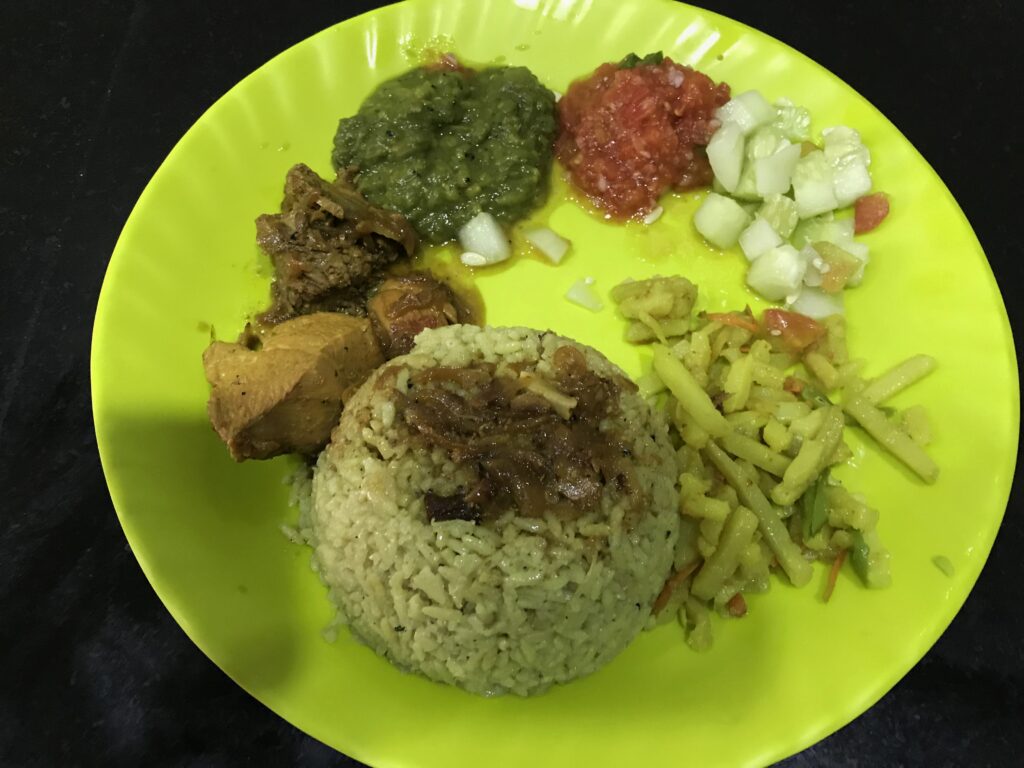 Wards Lake
After my lunch, I went to Wards lake which is a lake and garden to just sit, chill and wander near the local market. The lake is calm and serene and is also one of the best places in Shillong to just sit and enjoy nature.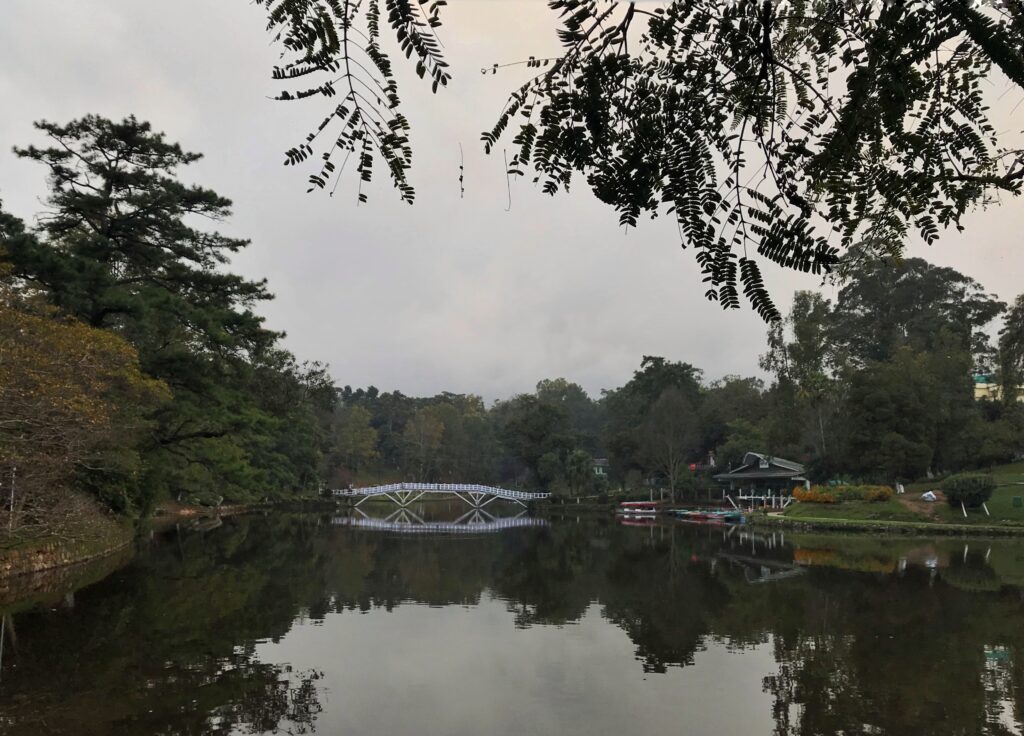 At night, I had my dinner at Munchies near Don Bosco square. You can also go to some cafes which are very popular in Shillong like Dylan's café, etc.
This concluded my Day 2 by reaching Shillong and exploring the flavor and culture of the city.

Expense Report
| Title | Cost |
| --- | --- |
| Bagdogra to Guwahati Flight | 2000 |
| Hotel (1 night) | 800 |
| Ola cab till Hotel | 250 |
| Dinner | 150 |
| Ahija Bike rental (Entire trip) | 4000 |
| Day 2 Oyo stay | 1100 |
| Lunch | 180 |
| Dinner | 150 |
| Total | 8630 |
Note: All costs mentioned in this Blog are as on November 2019
Share This